Will space stocks reach orbit in 2022? VORB, SPCE and more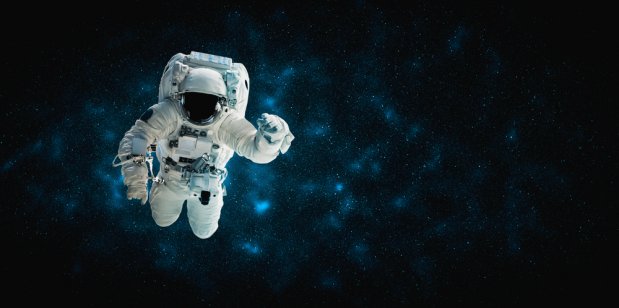 The sky is no longer the limit for investors. Capital.com looks at new entrants to the burgeoning space sector as shares in the newest exchange-listed satellite company open higher on the first trading day of the year.
Virgin Orbit
Virgin Orbit has gone from its founding in 2017 by entrepreneur Sir Richard Branson to its first commercial flight in under four years. The company made its Nasdaq debut at the end of 2021, following a merger with NextGen Acquisition Corp. II, a special purpose acquisition company (SPAC) which valued the space launch company at around $3.2bn (£2.3bn).
VORB opened 3% higher in US trading at $8.26 per share, but the moved lower as the morning wore on. Shares were indicated at $7.68 at 12:10 ET (UTC-5).
Virgin Orbit uses a novel launch system known as "air launch" where payloads are sent into space from under the wing of one of a Boeing jet instead of a conventional launch pad on the ground, enabling flights on short notice and from a wide variety of locations to access any orbit.
The company's next satellite launch mission – called "Above the Clouds" – is due for launch later this month.
What is your sentiment on BA?
Vote to see Traders sentiment!
Virgin Galactic
Virgin Orbit's sister company Virgin Galactic (SPCE) became the first publicly traded commercial space tourism company in late 2019 after a merger with Social Capital Hedosophia Holdings.
The company – which counts Boeing as an investor – successfully conducted its first fully crewed flight on 11 July 2021, sending founder Richard Branson into space.
SPCE opened at $13.48, little changed from the previous close of $13.38. Shares were trading at $13.51 at 12:11 ET (UTC-5)
Sidus Space
Another space-themed company that recently joined the US equity market is Sidus Space (SIDU), a Space-as-a-Service satellite company which began trading on the Nasdad in mid-December.
With a mission of "Bringing Space Down to Earth", Sidus Space – formerly known as Craig Technologies Aerospace Solutions – focuses on commercial satellite design, manufacture, launch, and data collection from its 35,000-square-foot facility located in Cape Canaveral, Florida.
SIDU opened flat at $10.51, little changed from the previous close of $10.52. Shares were indicated at $10.51 at 12:12 ET (UTC-5)
Terran Orbital
One space-focused company due for a stock exchange launch is Terran Orbital, whose SPAC merger deal with Tailwind Two Acquisition Corp values the vertically-integrated satellite launch company at $1.58bn (£1.17bn).
Terran Orbital combines satellite design, production, launch planning, mission operations and in-orbit support to meet the needs of military, civil and commercial customers. The company is also developing the world's largest Earth Observation satellite network.
The merger between Terran and Tailwind is due for completion in the first quarter of 2022 with the merged company trading under the "LLAP" ticker on the New York Stock Exchange.
Planet Labs
Satellite imaging company Planet Labs (PL) also went public via a SPAC merger in December with dMY Technology Group IV.
Founded in 2010 by three NASA scientists, Planet Labs designs, builds and operates a fleet of imaging satellites.
For its fiscal third quarter ended 31 October, Planet Labs's net loss widened to $41.5m (£31.4m) from a loss of $31m a year earlier. Revenue rose 16% to $31.7m from $27.2m in the third quarter of 2020.
The San Francisco-headquartered company attributed the growing losses to increased investments in research and development, sales and marketing and costs associated with its IPO.
Planet Labs also opened flat at $6.20, up from the previous close of $6.15. Shares were trading at $6.18 at 12:12 ET (UTC-5)