Will the silver price go up?
Subscribe to Weekly Highlights
The major market events for the week ahead right in your inbox.
Subscribe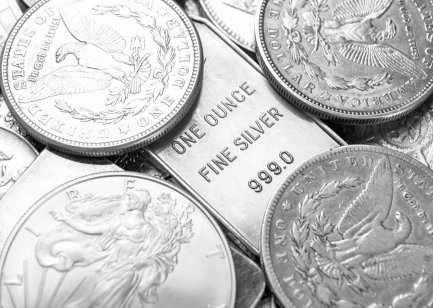 Content
It has long been said that anyone finding themselves tempted to invest in commodities ought to lie down in a darkened room until the feeling passes. There are those who would add that this goes twice over for anyone proposing to put money into the silver market.
The "grey metal", they would say, is far more hazardous as an investment or a trade even than its more glamorous big sister, gold, and gold has been known to take down many a trader or investor who bought at the wrong time and ended up stuck on the bad end of a two-decade price slide, as between 1980 and 2000.
Why? Isn't this a much-loved metal, valued in jewellery and, until relatively recently, in coinage? America strikes silver dollars for collectors and older people in Britain still refer to light-coloured coins as "silver" more than 60 years after such coins were first made entirely of cupro-nickel.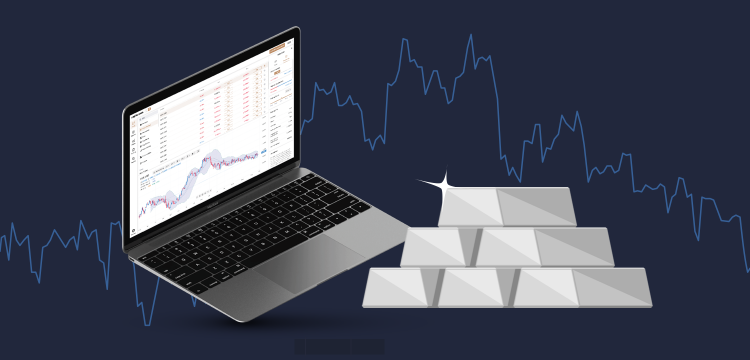 Pulled out of the ground anyway
So, why the downer, are the nay-sayers wrong and will the silver price go up?
In answering that question, let's first look at the recent silver trading price trend. On the morning of July 16, it changed hands at $19.63 a Troy ounce, against $17.40 a month earlier, on June 15.
One year earlier, on July 15, 2017, the price was $15.37, and five years ago, on July 17, 2015, it traded at $16.12.
Currently, it trades at 12-month highs, and also saw a 12-month low, at $11.77 on March 18, 2020.
So, what are the chances of a silver-price rise? To answer that question, we need to look at two factors. One is what drives silver prices and the second is what is the relationship of silver to gold?
In fact, the two are intimately related, but we will come to that in a moment. First, the demand for silver is primarily industrial – about 60 per cent is used for a range of industrial applications including electrical components and precision instruments.
In contrast, the equivalent figure for gold is about 10 per cent.
Neither of these figures includes jewellery demand.
Allied to this is the fact that silver tends to be pulled out of the ground not in response to the normal price signals telling of increased demand for the metal but as a by-product of the mining of other metals, such as lead, zinc and copper. About 70 per cent of supply is produced this way, which means the market is prone to being glutted, not least because increased demand for these other metals produces more silver, regardless of whether anyone actually wants it.
What is your sentiment on Gold?
Vote to see Traders sentiment!
Die-hard fan base
Second, the relationship of silver to gold. Bullion analysts keep a close eye on what is called the gold-silver ratio, which is, quite simply, the number of ounces of silver it would take to buy one ounce of gold. On average, this figure tends to be about 60, the figure representing the division of the gold by the silver price.
At the time of writing, with gold more than $1,800 an ounce, the ratio is higher than 92.
For anyone looking for a silver-price rise, this is good news indeed. Traditionally, the higher the ratio, the greater the likelihood of bullion traders and investors switching out of gold and into silver, given that, they believe, gold is overvalued and silver under-priced.
But any serious piece of silver price-performance analysis would note that there is nothing automatic about this. Particularly in times of crisis and financial stress, as we are currently living through, gold's expensiveness relative to silver can seem of much less importance than gold's unique role as a store of value and a universally accepted monetary asset. Silver may be a precious metal, but does not come close to gold in this regard.
All that said, silver retains a die-hard fan base. In the Financial Times on July 3, writer John Dizard described them as "silverados", an almost cult-like group convinced the grey metal's time will come.
Bet against a continuing rise?
Silver sceptics are fond of mentioning the brothers Bunker and Herbert Hunt, who tried to corner the silver market at the end of the Seventies. It didn't end well. However, the Hunt story helps explain why silver retains its supporters, especially in the US. Ordinary Americans were banned from holding investment gold from 1933 to 1974, thus silver was seen as a ready substitute for speculators. Decades later, there are those who remain under its spell.
But to the question "will the silver price rise?" and "what are the prospects for a rise in the silver price?", even cooler heads may decide the answers are, respectively, "yes" and "good". Calmer economic and political times may dim the unique lustre of gold and persuade traders and investors to look again at the gold-silver ratio, prompting a move into the less expensive form of bullion.
And economic recovery may well spur demand for silver for industrial purposes, again helping the price.
Finally, as we saw, the price has been generally rising for five years. Who would bet against it continuing to do so?
Read more: Silver price predictions for years ahead: more precious than ever before?