Why the Fed won't surprise markets with an early rate hike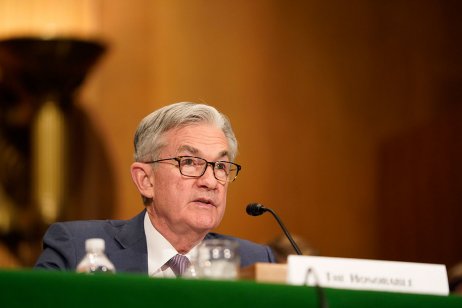 Despite inflation running at a 40-year high and a recent call for a more aggressive strategy, the US Federal Reserve is not expected to increase rates more than 25 basis points in March.
However, the Fed is predicted to hike rates again in June, September, and December.
Last month, the 12-member Federal Open Market Committee (FOMC) announced the US central bank would begin reducing its purchases of Treasury bonds by $10bn (£7.6bn) a month and mortgage-backed securities by $5bn, which could end the stimulus program by June 2022.
No hikes here
To combat their own rising inflation, the Polish Central Bank pushed the European country's main rates to 50 basis points (bps) this month, while hedge fund manager Bill Ackman tweeted on 15 January the US central bank could "restore its credibility with an initial 50 bps move to shock and awe the market."

Bill Ackman's tweet - Photo: Twitter
In an interview with Capital.com, Kathy Bostjancic, director of US Macro Investors Services at Oxford Economics, said "chances are less than 5% the Fed would go higher than 25 bps in March."
"A 50-bps rise in rates would be too aggressive," she continued. "It would instill panic among investors, surmising the Fed thinks they are behind on tightening policy to cool the inflation."
Should the US central bank surprise Bostjancic in March by upping the rate hike to 50 bps, she said the move "would unnerve global financial markets."
"Bond yields, led by the short-end, would rise sharply, while risky assets like equities would sell off, leading to tighter financial conditions."
Read more: US mid-day: Stocks wobble after red Tuesday