Where to invest to benefit from lockdown lifts
Subscribe to Weekly Highlights
The major market events for the week ahead right in your inbox.
Subscribe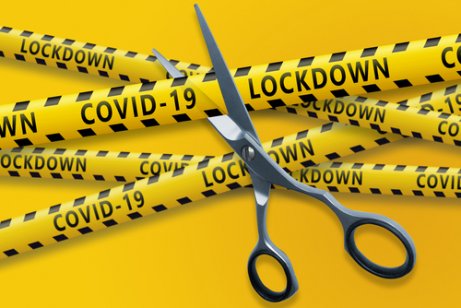 Content
Airlines, restaurants, luxury and pets are among the industries that may benefit from a lifting of Covid-19 lockdowns. Where should you invest?
Airline stocks are enjoying an uplift as investors feel more positive about their potential performance in 2022.
United Airlines (UAL) is up almost 4% year-to-date, American Airlines (AAL) is up nearly 1% and Delta Air Lines (DAL) is fractionally higher.
Delta said it expects revenue in the current quarter ending March to recover to 72 to 76% of 2019 levels compared to 74% in the December quarter. Capacity is seen at 83%–85%. United and American release results on 20 January.
Another driver is pent up demand from people who haven't travelled for a long time. France removed its travel ban on Britons today just in time for peak ski season.
The shortening in quarantine guidelines is also contributing. Both the UK and US, for instance, have reduced the number quarantine days to seven and five respectively. This could give people more confidence about getting back to work and making holiday plans.
Dangers of recovery stocks
A rebound of airline stocks will lift other travel companies, but analysts warn investors to be cautious when looking at recovery stocks.
Susannah Streeter, senior investment and markets analyst, Hargreaves Lansdown says: "There's still a certain amount of recovery left for those in the travel sector and those companies that are reliant on the travel sector. The lifting of the restrictions doesn't automatically mean that there will be a bounce back to pre-pandemic levels because we have to look at well if certain habits have shifted more longer term because of the pandemic which could weigh on their share price going forward."
Investors could also be given false hope over short bursts of recovery. "The difficulty with investing in pandemic recovery stories is that we've already had a few false starts with restrictions being raised, and then put back in place. Lifting of restrictions might be fully priced in already, or even over-anticipated and priced in too optimistically," Streeter says.
"Investors should be careful about recovery stocks because many of them had troubled business models even before Covid. To survive the pandemic, some companies have added extra debt or trimmed operations, ending up weaker than they were several years ago. Investors who anticipate a boom in these stocks may be disappointed," adds Nick Bormann, certified financial planner and investment advisor at Bormann Wealth Management.
What is your sentiment on AAL?
Vote to see Traders sentiment!
Other recovery sectors to consider
Travel is not the sole sector that may benefit from an easing of Covid-19 restrictions.
"Other industries to consider would include restaurants, convenience stores, food suppliers, medical device companies that benefit from elective surgeries, and automotive parts and services," says Jim Brown, senior portfolio manager & research analyst for Buckingham Advisors.
Streeter adds luxury goods to the list. "Companies like Burberry (BRBY) are reliant on the international traveller, particularly in Europe. They could do well if the restrictions are lifted for the longer term."
Pet companies could also benefit from a lifting of lockdowns. "We've seen a surge in pet ownership and Pets at Home (PETSP) have introduced subscription services like their VIP puppy and kitten club which offers perks.
"The surge in pet ownership could be a good tailwind for a while. After all, owners must keep pets healthy, fed and watered longer term. Even if people have less time to look after them they still have them – so that's an interesting one to watch," Streeter says.
Brown cautions: "The relative attractiveness of investing in these industries is largely dependent upon the degree to which the market has realised these benefits and begun pricing higher expectations into the share price."
Long recovery ahead
That's not to say that investors and traders won't be in for a bumpy ride if they choose to invest in recovery stocks. Streeter points out that while travel companies have made some gains, it will take a long time for international travel to recover, and some believe that won't occur until 2025.
While the Omicron variant appears to be a milder version of Covid-19, there's still a chance that another dangerous variant is uncovered, rendering us all back into some form of lockdown or a re-introduction of restrictions on movement.
While recovery stocks offer some excitement it's perhaps best not to dedicate all your money to them.
Read more: American Airlines stock forecast: turbulence or clear skies ahead?