Where are the best opportunities in emerging markets?
Subscribe to Weekly Highlights
The major market events for the week ahead right in your inbox.
Subscribe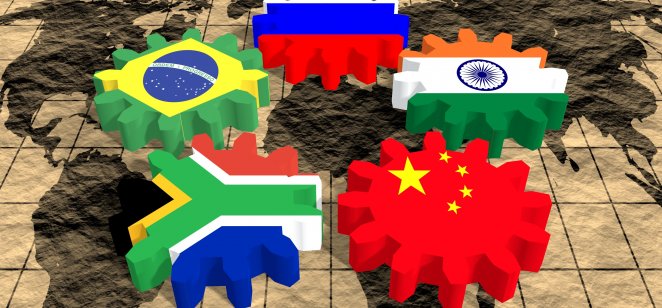 Content
Although the general investment environment appears supportive for emerging markets equities, the asset class has significantly lagged global stocks in general since the beginning of the coronavirus pandemic. Global equities, as measured by the MSCI World index, have risen about 35% since the beginning of 2020 versus 18% for the MSCI Emerging Markets index (both in US dollar terms).
Emerging markets tend to perform well during times when US interest rates are low and the US dollar is relatively weak – the US dollar index is about 5% below where it stood at the beginning of 2020, while US interest rates have remained at 0-0.25% since March 2020.
So, why have emerging markets lagged the wider market and where are the best opportunities?
Vaccination rates
One problem for emerging markets is that coronavirus vaccination rates have tended to be much lower as compared with their developed counterparts. Many developed countries have managed to fully vaccinate 50-60% or more of their population (though Japan is lagging its developed peers on about 37%). For emerging market countries, the vaccination rate tends to be nearer 20% for Brazil and Russia, though South Africa and India lag far behind with just 7% and 8.8% fully vaccinated, respectively.
In its World Economic Outlook (WEO) published last month, the International Monetary Fund claimed economic prospects across the world had diverged further since its April update.
"Vaccine access has emerged as the principal fault line along which the global recovery splits into two blocs: those that can look forward to further normalisation of activity later this year (almost all advanced economies) and those that will still face resurgent infections and rising COVID death tolls," said the latest WEO report.
Although the IMF left its overall global growth projections unchanged from its April forecast, at 6% and 4.9% for 2021 and 2022 respectively, it revised down its growth predictions for emerging market and developing countries, especially in emerging Asia.
Regulation worries
Nevertheless, the gap between vaccination rates in developing and advanced economies does not completely explain the recent underperformance of emerging markets by itself.
China is claiming to be an outlier in emerging market terms, with 55% of its population now completely inoculated. However, China has been a headwind for emerging stocks of late, given investor jitters over the rising tide of regulation in the country.
The MSCI China index is down 12% since the beginning of 2020, dramatically underperforming emerging markets and global stocks in general. While all the BRICS countries have trailed the global average over the period, China's negative performance compares with positive returns of 33%, 12%, 19% and 5% for India, Russia, Brazil and South Africa respectively (all in US dollar terms).
Strength of recovery
Kirstie Spence, portfolio manager at Capital Group, says differences in the strength of economic recoveries are being driven by governments' capacity to support workers and businesses that have been more vulnerable to the pandemic.
"Some EM countries have been able to offer fiscal and monetary support (such as China), but generally the support levels have been lower than in developed countries," comments Spence.
| | |
| --- | --- |
| Long position overnight fee | 0.0046% |
| Short position overnight fee | -0.0126% |
| Overnight fee time | 22:00 (UTC) |
| Spread | 0.090 |
| | |
| --- | --- |
| Long position overnight fee | -0.0037% |
| Short position overnight fee | 0.0000% |
| Overnight fee time | 22:00 (UTC) |
| Spread | 0.00210 |
| | |
| --- | --- |
| Long position overnight fee | -0.0085% |
| Short position overnight fee | 0.0024% |
| Overnight fee time | 22:00 (UTC) |
| Spread | 0.00140 |
| | |
| --- | --- |
| Long position overnight fee | 0.0000% |
| Short position overnight fee | -0.0001% |
| Overnight fee time | 22:00 (UTC) |
| Spread | 0.327 |
While noting that countries with more rapid vaccine rollouts have generally witnessed faster economic growth, Spence cites how dependent countries are on sectors that have been negatively affected by the pandemic as being a key factor.
"Tourism-based economies are generally struggling given the slow normalisation of cross-border travel," says Spence.
Although emerging markets with large commodity exports have been benefiting from rising global demand, Spence does not expect the current commodities cycle to be as strong as the one following the 2008 financial crisis.
"That cycle was fuelled by a huge construction boom in China that is unlikely to be repeated on such a large scale this time around," adds Spence.
However, consumers have generally been spending more on goods and less on services since the onset of the pandemic.
"Countries involved in supply chains in pharmaceuticals, medical supplies and IT materials have benefitted," comments Spence.
Stimulus boost
Spence expects emerging markets to benefit from the massive stimulus implemented by the US and other developed countries as well as by China, though believes the impact could vary significantly from country to country.
"Mexico, Brazil and China look set to benefit the most from a surge in US import demand. The large, less-open economies of EM Asia (Indonesia, for example) will not see their GDP benefit as much generally from stronger trade volumes. Their rebound depends on making progress on vaccinations and/or herd immunity, which is still slow going," opines Spence.
Fed taper?
As emerging market assets are heavily correlated with the dollar and US interest rates, all eyes will be on the Federal Reserve (Fed) over the coming months, and when/how it decides to taper its enormous quantitative easing (QE) programme. In 2013, emerging market stocks sold off sharply after the Fed said it would wind down QE.
"The risk for EMs is that the global growth rebound is so strong that monetary policy is tightened before the 'ripple through' to EM economies has had a chance to take hold. Countercyclical fiscal policy may also kick-in late this year for many in EM Asia and probably intensify as the COVID shock dissipates. While this may reduce the tailwind from strong global growth, we do not expect a repeat tantrum like we saw in 2013," adds Spence.
iShares MSCI Emerging Markets ETF – EEM CFD
Read more: Is China still attractive following the government's regulatory crackdown?