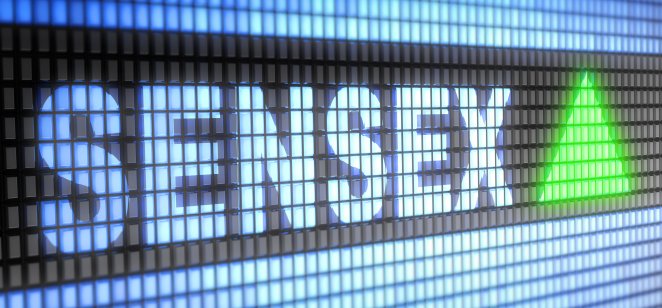 Content
Capital.com speaks to India's famous trader and YouTuber, who aims to demystify investing to the masses through his videos, Sharique Samsudheen about what to invest and look forward to in 2022, his portfolio, tips and tricks for investment and the current nature of the Indian market and its subscribers.
Capital.com: The Indian market is going through a dim phase now because of global inflation. How long do you expect the inflation slump to stay?
Sharique Samsudheen: I feel inflation is increasing but the numbers are not reflecting. November Consumer Price Index is under 5%, from the Reserve Bank of India's (RBI) perspective is within its limits, as the RBI always says below 6% is always good. but I don't feel the data is actually speaking the reality. Food inflation is off the roof! Its actually happening now.
There was an interesting news article in Goa, which said beer is cheaper than tomatoes now in Goa.
When you look around prices of commodity, salaries, rent everything is increasing, but inflation data is not actually speaking that in India. The resident US inflation data came out last week. It explained that inflation is at a 40-year high. For some reason the Indian data does not convey the same. So I feel it might come out sooner or later, maybe this year or the next. So when that happens, the RBI might change interest rates and then maybe we might see a small correction in the market.
RBI is not interfering now because corona is slowly waning out and industries are still affected. So if the economy is still in a slowdown, it's not good to play around with interest rates.
The reality of inflation will come out and if RBI feels that the economic slowdown is over and if post-pandemic consequences are also low, then they might change the interest rates.
CC: Can interest rates in India be fixed until it is fixed in the US?
SS: Definitely, the Fed (US Federal Reserve) is also working towards it. We mirror the US markets completely on that front. The interest rates there are at a 30-year high, so definitely the Fed is going to do something.
CC: Global markets mirror Wall Street. But do you think the RBI's heavy interference during the pandemic on the rupee, foreign inflows made the country stable?
SS: Well, we can't say that for sure. We cannot say that the Indian market is driven by foreign funds because for the last one month, FII's (foreign institutional investor) have been selling heavily, for like 20 or 30 crores in Indian markets. So it is domestic institutional investors driving the market now, also because retail participation has heavily gone up. In the past one year retail participation has exploded. Xeroda, had about with one million users in 2020 and now they have about eight million users in 2021. The post-pandemic surge brought YouTubers and people to the internet, so retail participation actively improved through these Demat accounts and passively through mutual funds. This money goes from domestic institutional investors so I don't think the Indian market is really dependent on foreign funds.
CC: When the pandemic started people were losing money. Now, there's a lot of money coming in to the markets, where is all this money's coming from?
SS: The opportunity came up and people have been holding for a long time. Blue chips falling over 50% is a great time to invest, isn't it?
Scope and scale of renewable energy in India
CC: What do you think about renewables as we go into 2022?
SS: Renewables are very important, like Tata Power for example, they would lead the industry for sure. The electric vehicle revolution will happen, and Tata Power has vowed to set up charging stations and the infrastructure for that is coming up.
CC: India has glass and wind energy that can actually be harnessed but there aren't many companies listed for them. Do you have an active interest in renewables in your company?
SS: Yes. In my long-term investment portfolio philosophy, since I'm more of a trader than an investor, I have to decide on how I look at my time, and my location is what defines, who I am, where my success is. So, I allocate my time to trade, I trade Nifty options, so all I care about is the weekly trend on Nifty. That's where I make my income from and that's where my skills can go into. I generate an income, I don't spot multi-bagger stocks, that's not one of my strong point. To excel there, will need to put in hours of work, read the annual report, study the company, invest into portfolio management or even get other people who know the subject, they can make, balance and rebalance your portfolio for you.
CC: What would you say is an ideal portfolio for an India investor?
SS: Long-term investment's success is always about being diversified. You don't have to lose your sleep over which sector to pick, have all the sectors, don't over expose into any, be safe and diversify. Don't run after one sector.
My mantra is to pick an established stock and wait for my returns.
CC: When you diversify, won't your returns significantly decrease?
SS: Yes, but so what, let me quote Warren Buffet here. Generating 20% returns on your capital per year for a very long time, that's enough. Quoting Rakesh Jhunjhunwala, generating 18% a year you're a king and generating 21% you're an emperor. These are industry standards and I meet them.
| | |
| --- | --- |
| Long position overnight fee | -0.1719% |
| Short position overnight fee | 0.1271% |
| Overnight fee time | 21:00 (UTC) |
| Spread | 0.005 |
| | |
| --- | --- |
| Long position overnight fee | 0.0242% |
| Short position overnight fee | -0.0436% |
| Overnight fee time | 21:00 (UTC) |
| Spread | 0.03 |
| | |
| --- | --- |
| Long position overnight fee | -0.0139% |
| Short position overnight fee | 0.0042% |
| Overnight fee time | 21:00 (UTC) |
| Spread | 1.5 |
| | |
| --- | --- |
| Long position overnight fee | -0.0500% |
| Short position overnight fee | 0.0140% |
| Overnight fee time | 21:00 (UTC) |
| Spread | 0.00660 |
Don't look for short spikes in your portfolio, think about longer term.
Long-term investment is what will make you wealthy and you need to invest for the long term and to invest large amounts for the long term every month, you need to have income. The higher an amount you invest the better it is, to invest a higher amount you need an alternate source of income. Get job, trade, I trade, I invest a really high capital – because my company is my income.
Indian government interference in the crypto market
CC: What do you think about the Indian government interfering the crypto market?
SS: The crypto ecosystem is huge, but they're not interfering with trade. Right? They're interfering with setting up exchanges. If I'm not wrong.
We have heard rumours around that. I mean, it's been said that, we would regulate the exchanges and we might have to declare all of our crypto holdings to SIPI. If that happens, all you can probably do then is just trade in crypto and you would be completely off from the finance world. Yeah. You can not take part in any of the dabs. You cannot buy FDS.
CC: Any overarching themes in the market that stood out during the pandemic?
SS: Retail participation grew exponentially. People had time and money like never before during the pandemic along with the concept of being forced to sit at home...Some people think it is a lottery ticket, investing is easy but to trade is a skill that you need to spend time learning and practising.
I always compare trading to driving. You have to learn how to drive, take the car into a small lane and then take the car onto the public road. Then you get into your actual car on the road. So you have to go step by step and sometimes people don't realise it and they come into the market with all the money they have and lose it. Then they think the market is not legitimate, trade is difficult. So due research needs to be done and time needs to be given to practice with less capital.
CC: In the Indian market, blue chips are not that expensive compared to petrol prices. What do you think about the whole oil crisis and its role on the market now?
SS: I think oil's impact is kind of over. It's all noise from time to time, temporary movements in the market. Traders should understand it, and trade with it, capitalise on the trend. Trade with the trend. You don't care if the market is going up or down or sideways, you play with it. Derivatives are good investment that way.
CC: What do you see happening in the Indian market in 2022?
SS: The market is going to go up in the long term, the temporary fluctuations no one should care about. The pandemic for example caused a 50% correction, which is not happening anytime soon. That was a good time to trade. Unless there is a large negative trigger that we've never heard about, the same fall cannot happen anytime soon. Even if another pandemic related trigger comes up, the market won't react to the same thing twice the same way.
CC: But don't you want to be the Warren Buffett who believed in Amazon back in the day? Your own small cap that you think is going to make it?
SS: I do have some companies which I think can do well. I would love to have them become multi-bagger stocks. If that goes well, great, but it's not a part of my long-term plan. I think no one should come to the market with a notion of finding that multi-bagger opportunity and saying hey I got a 1000% return, that's not what the market is for. the market is for a common man to generate wealth over time.
So this perception that people have, hey, let me become the next Warren Buffet or let me have those thousand returns. That's a very wrong notion of approaching the market. Markets should be boring, and the returns should be boring. If everyone accepts that the markets can be boring, that's when everyone wins because when people start chasing penny stocks hoping they would get big, what if it doesnt?
That's what the trading ecosystem here in India needs.
I know that going after a multi-bagger is not what I want or a part of my skillset. So I focus on what I'm good at, trading.