What does the 400% rally in lithium mean for EV industry?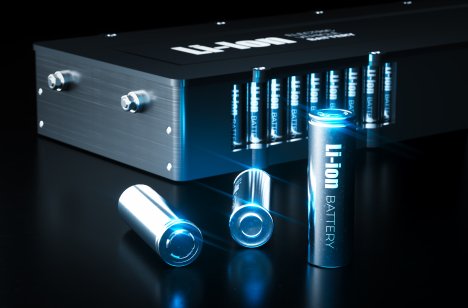 Lithium saw an astounding surge in prices lately, as the electric vehicle or EV industry gears up to reach greater heights, with more consumers than ever being environmentally and socially conscious.
This is leading to a greater shift in demand for sustainable, environmentally-friendly products, especially when it concerns transportation solutions, which has been a boon for the EV industry lately. Stricter regulations on carbon emissions and governments pledging to do more towards carbon neutrality have also made sure that electric vehicles are the way forward now.
Lithium, which is a major component in EV car batteries, has seen a major price rally of approximately 400% lately, which has led to several concerns about how it is likely to affect the EV industry. This is not only due to it being so important for the transition to a lower-carbon future but also due to the double whammy of Covid-19 disruptions.
Unlike traditional commodities such as oil, which is experiencing a temporary hike in prices as supply chain disruptions ease and demand backlogs clear out, lithium is expected to keep rising for the near future.
Will electric vehicles cost more?
Some lithium battery manufacturers have faced higher production costs, which have risen at a quicker pace than the cost of their batteries. This has sometimes led to some tough quality decisions being made, as service costs had to be taken into account, as well as greater research and engineering investments.
This has led investors and consumers alike to wonder whether manufacturers may finally be forced to pass on costs to consumers, as production costs increase. Combined with broader inflation, which has touched multi-year highs in the UK, US and Eurozone lately, this looks like it may increasingly be a more likely option.
Danni Hewson, a financial analyst at AJ Bell, commented in an email, "It's a conundrum that has to be answered quickly. How do you persuade millions of people to shell out for an electric car when the prices are still way out of kilter with those of combustion engines?"
"Motor manufacturers from the traditional big boys to EV start-ups are working hard to square that circle. The Renault/Nissan/Mitsubishi alliance are investing billions of dollars in extra cash to push forward their plans and hope that sharing battery tech will help bring prices down. VW is betting that the next generation of batteries might be a game-changer and looking at the current trajectory of lithium prices it needs to be," added Hewson.
Impact of price rise on the EV industry
"400% is a massive jump and with concern about producers bringing new projects to fruition, it's a situation that might get a lot worse before it gets better. Realistically manufacturers will have to find a way to mitigate the rising costs," says Hewson.
She adds: "Consumers aren't cash-rich at the moment, they're feeling the inflationary squeeze, and many won't be prepared to change their habits unless the electric option is not just the same price as the alternative but cheaper. With some forecasts suggesting the hike in lithium prices putting back the date cost parity will be achieved by two years some governments will find their populations hanging onto older vehicles once upcoming bans come into force."
This may cause a bit of a tug of war between governments looking to constantly reduce emissions and work their way towards the 2015 Paris Agreement, and consumers who are not willing to pay out of pocket to achieve the same by upgrading car models.
If this trend continues, it is estimated that the cost of electric vehicles may rise significantly. A number of manufacturers already having attempted to renegotiate consumer contracts, citing the increasing expenses of the anode and cathode raw materials, as well as energy and oil prices.
Lithium costs could very well be passed on from battery producers to vehicle manufacturers, and further down to final consumers. This could potentially have an undesirable impact on the EV industry in the medium term, before the effects of Covid-19 abate, and customers feel comfortable shelling out more for EVs.
Chinese dominance in the EV market
This could also lead to a significant revolution of Chinese dominance in this market, as the focus shifts from Western production, where supply chain issues are at their highest. This may signal the start of a new production era, for a lower carbon future, where the US's relevance falls drastically, as it did in the 1970s with regards to oil.
According to this white paper, published by OneCharge, a lithium-ion battery supplier based in California, "upwards of 70% of the total Li-ion battery manufacturing capacity is controlled by China."
Further elaborating, the whitepaper mentions, "Should China decide to throttle supply or dramatically raise prices, this would hurt the US transportation and logistics sector, which are quickly adopting lithium battery-powered electric vehicles."
With China dealing with its own fallout from Covid-19, as of now, it is yet to be seen how it continues to impact lithium prices in the near future.