Western brand Russia pull-out rocks share prices – more to come?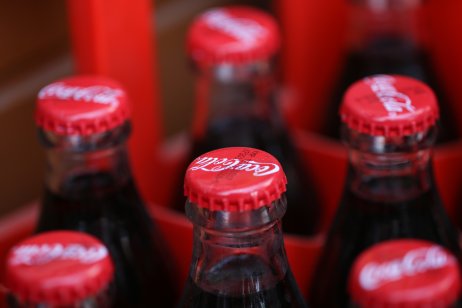 Russian President Vladimir Putin's invasion of Ukraine has set off steep share price plunges, especially for mining stocks.
But household Western brand names like Mothercare – down more than 33% in the last month and Volkswagen (VOW3), down almost 25% – have also stunned investors.
Other companies with Russian exposure – Continental (CONd) and Arconic (ARNC), for example – look to be staying put, for the moment.
Up to now, 9 March, more than 300 companies have pulled the plug on Russian operations.
The stampede to leave – here's what you need to know now
Adidas AG (ADSGN)– the German 'athleisure' player reported a 16% surge in revenues for full-year 2021 with double-digit growth across all markets. Strong EMEA, North America and Latin America momentum helped shares surge 9% in early morning trading. There was also a pick-up in e-commerce revenues on an already strong 50% 2020 climb. But the Bavarian company's shares are down more than 22% down year-to-date. Online Russian sales are suspended and stores are closed.
Dassault Systemes (DSY)– the French technology and software operator said earlier today it's suspending all business in Russia and Belarus. Dassault's share price remains 4.4% down over the last five days and more than 18% lower since the start of January.
Coca Cola HBC (CCH)– the beverage maker which has 10 Russian bottling plants said this morning it's suspending its Russian business. The announcement stuck some fizz back into the share price, up 5% to 1,539.55p.
"We will thoughtfully consider the interests of our employees, customers, and suppliers in Russia."
Pepsico (PEP)– CEO Ramon Laguarta said yesterday the beverage maker is suspending Pepsi-Cola sales but continues "to offer our other products in Russia, including daily essentials such as milk and other dairy offerings, baby formula and baby food."
The Spanish executive says this supports the livelihoods of 20,000 Russian associates and 40,000 Russian agricultural workers in its supply chain. Pepsico shares are down more than 8% in the last month but nearly 20% up over 12 months.
Starbucks (SBUX)– the coffee player said yesterday it will pause its Russian business activity. Its share price has slumped 8% since 3 March. But Morningstar markets columnist Sandy Ward said today a shot of Starbucks shares could be timely.
"Consumer spending remains strong, international expansion continues, particularly in China, and the company is pushing ahead with new product introductions."
Tripadvisor– the stock is down more than 50% in the last 12 months and has taken a further 5% hit in the last five days. The online travel player claimed "remarkable" progress last year in its results on 16 February. The market is much less enthusiastic, clearly. Tripadvisor is thought to be restricting some Russian establishments.
Oh, and don't forget Microsoft (MSFT) whose shares have slipped almost 7% since 3 March.
What is your sentiment on VOW3?
Vote to see Traders sentiment!
Brand geopolitics – why you need to know your turf
While Russia is a massive market, it's not a huge one for many Western brands per se. But it is – or was – very much an emerging markets growth area.
While Russian single-digit sales may not sound massive for retailers like ASOS and H&M, it is the disproportionate profits – sometimes – taken from sales that are prized.
There's also diverging views on 'punishing' the average Russian citizen for actions taken by President Putin. But for the moment, reputational and operational risk is winning out.
Who's staying – for the moment?
Jeffrey Sonnenfeld from the Yale School of Management says a number of brands remain in Russia. Hilton (HLT), 3M (MMM), Cargill and Pirelli are just a few examples.
Others include Herbalife (HLF), Papa John's (PZZA) and InterContinental Hotels (IHG) plus COTY (COTY), Nestlé (NESN) and Citi (C).
What does the market say?
There's many diverging views. Equities analyst David Morrison at Trade Nation told Capital.com that while some of the pull-out commentary believes a tipping point may be passed, more exits are inevitable, with excuses narrowing.
"I don't see Russia stopping what it's doing in Ukraine," he says. Morrison believes Shell didn't have much choice to exit. "The public feeling [for other companies] is that you should be pulling back, not engaging."
Those that don't, for a spread of reasons, may argue humanitarian grounds he thinks.
What's the wrap-up?
There's a difference between pulling out of Russia for good and suspending sales. The Big Four accounting companies, PWC, EY, KPMG and Deloitte, for example, are quitting Russia entirely.
But operators like McDonalds (MCD) and Starbucks (SBUX) are talking 'pause', not 'quit'. Danone (BN) chief executive Antoine de Saint-Affrique told the FT that the food and beverage company has a responsibility "to the people we feed, the farmers who provide us with milk".
Meanwhile the clean energy sector has perked up as talk of divesting out of Russian energy continues: Danish turbine maker Vestas Wind Systems is up more than 8% since 4 March. General Electric (GE) shares have also ticked 3% higher, though they're more than 23% down over 12 months.