Volkswagen Porsche stock sale: How much could VOW shareholders receive from $8.8bn POAHY sale?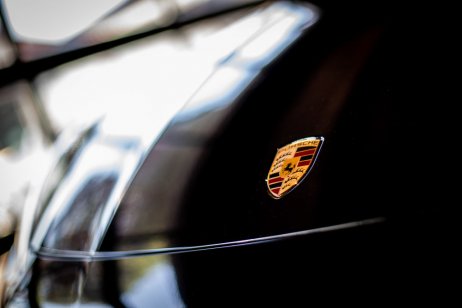 The recent Porsche (P911) initial public offering (IPO) has helped Volkswagen (VOW3) speed to victory, as it was confirmed on Tuesday that the IPO has raised €9.08bn ($8.8bn) for VW.
The final size confirms that the German carmaker's IPO was, in fact, the largest in Europe for more than a decade and has beat Glencore's (GLEN) 2011 IPO of $10bn. It was also confirmed that the Porsche IPO was the seventh largest ever in EMEA.
So, now that the deal is complete, how much can VOW (VOW3) shareholders expect to receive from the sale?
Porsche (

P911

) share price chart
It should be noted that , Porsche AG stock should not be confused with Porsche SE (POAHY or PAH3). They are two different businesses. Porsche AG is the sports car manufacturer. Porsche SE stock is a holding company that owns 53.3% of Volkswagen (VOW3), the parent company of Porsche AG.
What is your sentiment on VOW3?
Vote to see Traders sentiment!
How much will VOW shareholders get?
A VW statement said: "In the event of a successful IPO, Volkswagen AG (VOW3) will convene an extraordinary general meeting in December 2022 at which it will propose to its shareholders that a special dividend amounting to 49% of the total gross proceeds from the placement of the preferred shares and the sale of the ordinary shares be distributed to the shareholders at the beginning of 2023."
So, shareholders should wait for the upcoming general meeting in December, but VOW3 is sticking to its plan and shareholders will receive a special dividend. In a troubling and volatile environment, it seems that VW is pushing forward with its announcement and defying the naysayers.
VW

(VOW3) share price chart
Is the shareholder pay-out under threat?
But could this shareholder pay-out be threatened in some way?
VW (VOW3) intends to invest in its Electric Vehicle (EV) range – which may mean it has to use its dividend money for the expansion.
Saxo Bank's Head of Equity Strategy, Peter Garnry wrote in a note that there are two fundamental reasons why VW (VOW3) is selling shares in Porsche.
"Reduce the valuation discount on Volkswagen (VOW3) shares from the crossholdings and unlock more value from a pure luxury brand play (Porsche). In addition, the public offering raises capital for Volkswagen's very capital-intensive switch to being an all-electric vehicle maker over the next decade," Garnry said.
This push into the EV space could cost VW (VOW3) shareholders and reduce the dividend it pays to them, as it needs to fund its EV venture.
"The growing cost-of-living crisis as soaring energy costs are reducing disposable incomes in Europe. The sector that is the most at risk from lower demand during this challenging period is the consumer discretionary sector in which the car industry sits," Garnry said.