Volkswagen dividend: VOW shareholders may miss out on Porsche IPO cash amid EV plans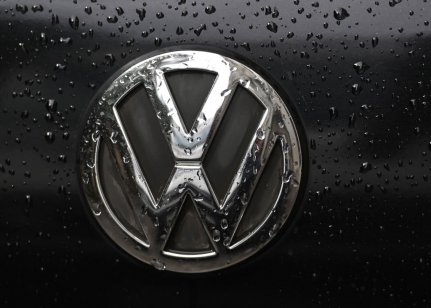 It's the listing that everyone has been waiting for. Porsche (P911) started trading on the Frankfurt stock exchange on Thursday and has demerged from its parent company Volkswagen (VOW3). Shares are trading at €82.5 (£79.32) per share, which is the top end of the initial range given at the start of the month.
According to Refinitiv, Porsche (P911) is one of Europe's largest stock market floats on record.
But the VW promise that it will pay 49% of its proceeds in a special dividend to all shareholders, may not materialise as the group intends to invest in its Electric Vehicle (EV) range – which may mean it has to use its dividend money for the expansion.
What is your sentiment on VOW3?
Vote to see Traders sentiment!
Volkswagen (VOW3
) share price chart
Porsche IPO may come at a cost to VW (VOW3
)

shareholders

The initial public offering (IPO), which is a rare bright spot for the market amid a year that has left investors starved for new issues, may come at a cost for VW (VOW3) shareholders.

Oliver Blume, Chairman of Porsche and Volkswagen's newly appointed CEO, said in a statement. "We believe an IPO would open up a new chapter for us with increased independence as one of the world's most successful sports car manufacturers. It would strengthen our ability to further execute our strategy."

Under the IPO Prospectus it says that Porsche AG will split its share capital in two: 455.5mn shares each in ordinary and preferred shares (a play on its iconic 911 car model) with the former share class providing voting rights.

The share class that will be floated on the Frankfurt exchange with the ticker symbol P911, is the preferred which has no voting rights but entitles holders to a dividend of €0.01 per share more than the ordinary shares.

"Volkswagen plans to sell 25% plus one share in Porsche AG to Porsche SE giving the holding family and the Porsche family blocking minority right," Saxo Bank's Head of Equity Strategy, Peter Garnry wrote in a note.

Garnry added that Volkswagen plans to sell 25% of preferred shares on the market with news that the offering is already multiple times oversubscribed across the whole price range from €76.50 to €82.50. Qatar Investment Authority, Norway's Sovereign Wealth Fund, and T. Rowe Price have already committed themselves in the IPO.
Porsche (P911) share price chart
Volkswagen (VOW3) is expected raise around €19.5bn from the public offering in which it is promising to pay out around €9.6bn in a special dividend by early 2023.
But as Garnry points out – there are two fundamental reasons why VW (VOW3) has listed Porsche (P911).
"Reduce the valuation discount on Volkswagen (VOW3) shares from the cross-holdings and unlock more value from a pure luxury brand play (Porsche). In addition, the public offering raises capital for Volkswagen's very capital-intensive switch to being an all electric vehicle maker over the next decade," Garnry said.
This push into the EV space could cost VW shareholders and reduce the dividend it pays to them, as it needs to fund its EV venture.
"The growing cost-of-living crisis as soaring energy costs are reducing disposable incomes in Europe. The sector that is the most at risk from lower demand during this challenging period is the consumer discretionary sector in which the car industry sits," Garnry said.
Nothing has officially been announced, but these risks could mean VW is forced to invests the proceeds of the Porsche IPO in to development of its EV range, which could harm shareholders.