Visa (V) launches crypto advisory service for banks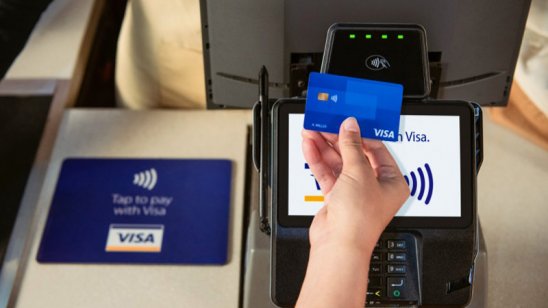 Visa shares were on the rise Wednesday after announcing a new crypto advisory service for the financial services and bank clients it works with in another sign of the growing prominence of digital currencies.
The practice is within the Visa Consulting & Analytics unit and is designed to help financial institutions eager to attract customers with a crypto offering, retailers interested in offering non-fungible tokens (NFTs) and central banks exploring digital currencies to better understand the cryptocurrency landscape, according to the company press release.
The payments processor envisions banks seeking advice on how to evaluate crypto opportunities, develop strategies around crypto, and pilot new user experiences such as crypto rewards programs and central bank digital currency (CBDC) integrated consumer wallets.
Stock reaction
Visa shares rose as much as 0.82% on the day to intraday highs of $209.8 per share.
The news is helping Visa rebound from recent losses. Visa hit a new 52-week low of $190.1 per share earlier this month, which is 56% lower off its summer highs of $252.67 per share.
Despite the slight rebound, Visa shares are still 4.34% lower from the start of 2021.
What is your sentiment on V?
Vote to see Traders sentiment!
Crypto research
The service was announced alongside new research Visa conducted that showed 18% of consumers globally would be likely or very likely to switch their primary bank to one that offers crypto products.
The impact is more pronounced in emerging markets where 24% of respondents said they would switch to a bank with crypto-related services and 40% of current crypto holders who say they would switch their primary bank.
Crypto-linked cards
Importantly for consumer banks that offer debit and credit cards, the survey found that 55% of respondents expressed a strong interest in crypto-linked cards, which are linked to crypto balances that are converted to fiat before being processed through traditional payment rails.
In other words, cards that would allow consumers to use their crypto balance like they would any other transaction at stores that already accept Visa payments. Additionally, consumers would be able to earn crypto rewards on their purchases like they currently get cashback or mileage points for travel.
"Cards that offer cryptocurrency rewards could be an easy entrance into the world of cryptocurrency, as even many skeptics (38%) and unengaged (45%) consumers in emerging markets are interested in earning crypto rewards, and it could likely remove any barriers associated with limited discretionary income or lack of knowledge," the Visa report stated.
Work with central banks
Visa is also interested in advising central banks on ways to distribute cryptocurrencies such as Bitcoin and Ether through a central bank digital currency system.
Indeed, the payments processor says it is already engaging with central banks and policymakers – particularly in emerging markets ­– to identify the most compelling CBDC use cases and how to bring them to life through existing payments ecosystem.
"Our efforts include original research to address design challenges that central banks will face, including offline payments and interoperability; partnering with leading digital currency providers, and engaging directly with policymakers and central banks around the world to help shape the dialogue," Visa noted in the report.
Read more: Visa (V) shares slump 2.5% as AMZN credit card dispute continues