Virgin Orbit (VORB) sends satellites Above the Clouds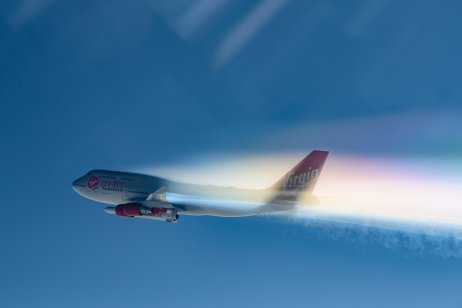 Content
High over the Pacific Ocean off the California coast Virgin Orbit's (VORB) Above the Clouds mission successfully launched seven different satellites into orbit Thursday, the company's third flight in under a year.
The latest launch brings the total number of satellites launched by Sir Richard Branson's company to 26, confirming its place in the Commercial Space Race which has seen businesses take the place of nation states in sending satellites – and sometimes people – into orbit.
New era
"We can say with confidence that in this new era of regular, frequent, successful missions, we can help our customers and partners use space technology to advance human knowledge and open space for good," Virgin Orbit CEO Dan Hart said in a press release.
"What an unforgettable experience to watch the Virgin Orbit team complete another perfect mission to space," Virgin Orbit founder Branson added.
"I could not be prouder of the work they are doing. I am beaming alongside them."
As at 9:49 EST (UTC-5) Virgin Orbit stock was down 5% at $8.85 per share while launch customer Spire Global (SPIR) stock rose almost 2% at $2.57.
Launch approach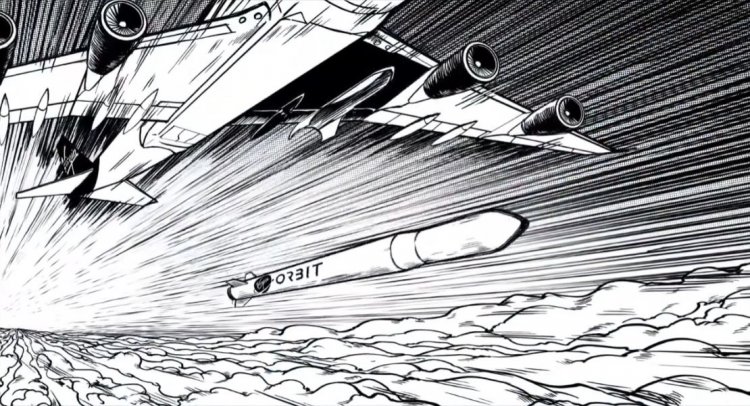 Virgin Orbit deploys a rocket from beneath a modified Boeing 747 – Credit: Virgin Orbit
Virgin Orbit takes a different approach to launches: instead of a fixed pad on the ground, the company deploys the LauncherOne rocket from beneath a modified Boeing 747 jet called Cosmic Girl,. The plane, previously owned by Virgin Airlines, operates from California's Mojave Air and Space Port – the first officially-certified spaceport on US soil.
By flying over the ocean, the company launches satellites on trajectories unavailable from conventional ground-launch rockets, saving mission time and fuel for payloads.
Payload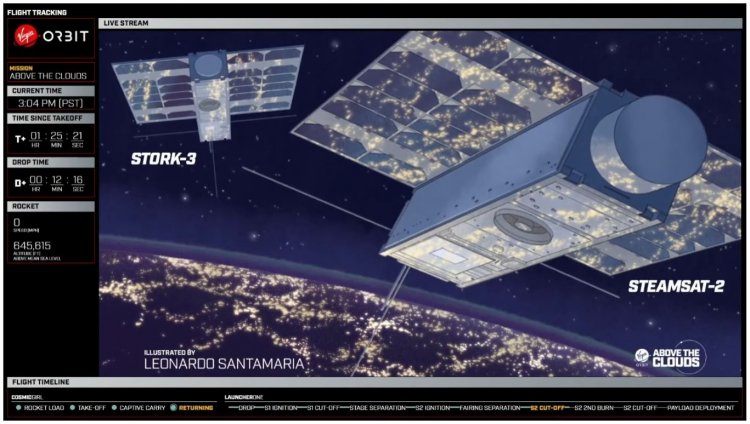 SatRevolution's STORK-3 and SteamSat-2 Earth-observation nanosatellites – Credit: Virgin Orbit (VORB)
Amongst the seven satellites delivered into orbit Thursday were several research and development satellites from the Department of Defense and NASA.
Satellite imaging provider Spire Global, working with the Austrian Space Forum, launched the Adler-1 satellite which will study space debris. The satellite was a late addition to the Above the Clouds mission, Virgin Orbit said.
Poland's SatRevolution launched the STORK-3 and SteamSat-2 Earth-observation nanosatellites. SteamSat-2 uses water-fuelled thrusters for propulsion.
Each Virgin Orbit mission is named after album tracks from Virgin Records releases. Thursday's mission was named Above the Clouds after a track on US hip hop group Gang Starr's 1998 album Moment of Truth.
Virgin Orbit didn't release details of its next flight but a US government news source believes at least three more flights are slated for this year.
Space sector stocks
The sky no longer seems to be the limit for investors as recent years have seen more new entrants to the burgeoning space sector that include launch companies, satellite makers and orbital data and Earth observation firms.
On Friday morning Virgin Orbit's space tourism sister company Virgin Galactic (SPCE) – which announced a $425m (£310m) private bond offering – was down almost 1% at $9.97, Rocket Lab USA (RKLB) was down 2% at $10.39 while satellite data firm Blacksky Technology (BKSY) was down 2% at $3.18.
Planet Labs PBC (PL) was up 11% at $6.11 as it also reported the successful launch of 44 Earth observation satellites, Alaska-based space launch company Astra Space (ASTR) was down under 1% at $5.44 while satellite-as-a-service company Momentus (MNTS) was down 1% at $4.08.
Satellite systems firm Redwire (RDW) was down 1% at $5.52 and independent satellite contractor Sidus Space (SIDU) was up almost 2% at $10.05.
Jeff Bezos's Blue Origin and Elon Musk's SpaceX are private companies – for the moment.
ETFs
Of the many thematic exchange traded funds (ETFs) available for investors, the following focus on the space industry:
Tech investor Cathie Wood's ARK Investment Management's $541m ARK Space Exploration & Innovation ETF (ARKX) is actively managed and invests in companies engaged in space exploration and innovation.
The $98m Procure Space ETF (UFO) tracks a tier-weighted index of aerospace companies located globally and was the first fund to offer pure-play exposure to the space industry on its launch in 2019.
State Street's $21m SPDR S&P Kensho Final Frontiers ETF (ROKT) offers exposure to equities involved in "final frontiers" such as outer space and the deep sea.
Read more: Will space stocks reach orbit in 2022?