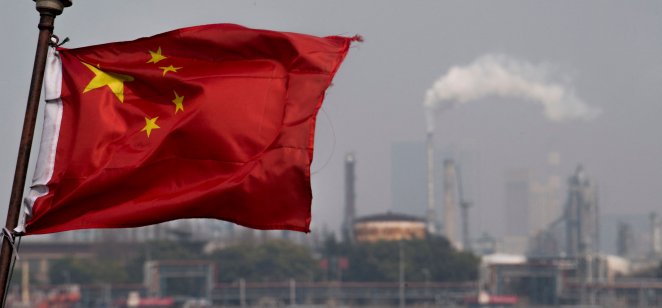 Content
The dollar has been on a tear for more than a year and has now crossed the psychologically critical 7 USD/CNH level, a line it hasn't come near in two years.
So what does the yuan's extended falls tell us about China's currency prospects as well as President Xi Jinping's wish for greater independence? Bear in mind that the green machine's strength can't last forever.
Lift a few stones and warning lights flicker (more below). For the moment though there's no change to main lending rates from the People's Bank of China (PBOC) though a fresh cut is still expected to overcome growth worries. A fresh PBOC decision, today, 20 September, comes just before a fresh round of expected tightening from the US Federal Reserve and the Bank of England this week.
The move saw USD/CNH rise 0.14% to 7.0151. However a 75bp hike tomorrow from the Fed may see some dollar relief if it takes a 100bp point hike out of the game.
What is your sentiment on USD/CNH?
Vote to see Traders sentiment!
PBOC anxiety, Fed fear
Back to the yuan. Certainly the surprise People's Bank of China (PBOC) interest rate cut in August supercharged yuan weakness, driving it down more than 3% inside a month. For now, the yuan is trading at levels last seen in July 2020 with the PBOC setting CNH at 6.9305 compared to an estimated 6.9228.
And the dollar continues to bull-doze any currency in front of it – sterling, yen, euro – as well as the yuan.
Also AUD, near a two-year low and CAD. Developed markets, less developed markets, trading partners and competitors are toppling as the green machine shudders forward.
And all premised on the one fact (or fear) that Fed rates will be hiked next week – another monster 75-point raise, very possibly.
Count up: property, COVID-19, industry and taxation
The weakening yuan has also re-loaded fear about China's over-leveraged property market and its COVID-19 zero-tolerance position. A slew of data for August released yesterday got off to a bad start with a 0.29% month on month decline in new home prices says ING's Robert Carnell.
"This marks the 12th-consecutive month-on-month decline in Chinese home prices and takes house price inflation down to -2.1% year-on-year. As a major pool of Chinese household wealth, this won't help encourage spending."
Weakening demand in smaller Chinese cities and unreliable deliveries from heavily-indebted developers – it's dismal. Property prices have been flat or down for 12 straight months.
| | |
| --- | --- |
| Long position overnight fee | -0.0086% |
| Short position overnight fee | 0.0025% |
| Overnight fee time | 21:00 (UTC) |
| Spread | 0.00024 |
| | |
| --- | --- |
| Long position overnight fee | -0.0033% |
| Short position overnight fee | -0.0011% |
| Overnight fee time | 21:00 (UTC) |
| Spread | 0.00040 |
| | |
| --- | --- |
| Long position overnight fee | 0.0000% |
| Short position overnight fee | -0.0000% |
| Overnight fee time | 21:00 (UTC) |
| Spread | 0.100 |
| | |
| --- | --- |
| Long position overnight fee | 0.0036% |
| Short position overnight fee | -0.0106% |
| Overnight fee time | 21:00 (UTC) |
| Spread | 0.040 |
Industrial production grew 4.2% year-on-year in August which is an uplift from 3.8% in July, but still weak by China's normal standards adds Carnell. However, these figures were better than the 3.8% gain anticipated by City analysts. Still, Carnell thinks USD/CNY will reach 7.05 by the end of the month.
Another issue that dogs China, still, is taxation. While Chinese GDP is rising, its ability to raise funds through taxation is weak – extremely so. Corporate earnings and household incomes are not thought to be rising and the ability to tax these incomes remains fraught, or unreliable.
USD/CNY teardown

: FX strategist and finance consultant at Keirstone, Francis Fabrizi
"I anticipate a pullback towards 6.98 before continuing its bullish trend towards the target of 7.10. However, if price falls below 6.98, we could see a test of 6.9.
"I believe," he goes on, "there will be a strong dollar move later today leading up to the Michigan Consumer Sentiment report.
"If this pushes USD/CNY past 7.02, we could expect 7.05 to be the next resistance level for price to overcome in order to continue its bullish run.
"As this is a very strong pair, I believe we will see price reach the long term target of 7.2 in the coming weeks."
Currency super conductor?
Another yuan bellwether is the price of copper, a loose barometer of global economic resilience. Benchmark copper in London has seen a near 3% weekly drop, the lower price being pushed down by a towering DXY though there are also, going the other way, supply issues that provide support. Inventory is tight, generally.
But the S&P GSCI index of industrial metals was down through August and has fallen again in the last three days – global recession fear, driven by the energy crisis.
Yet DXY warning lights flicker:
Look to the US property market here. US mortgage rates have now sailed past the 6% mark for a 30-year fix. A year ago the rate was well under 3% – a consequence of the Fed's determination to beat inflation into the ground.
These recent rate surges – the 30-year fix rate is king Stateside – are a massive cost pressure on US households, easily doubling the cost of a mortgage. While not all lenders will follow Fed decision making, they are highly influenced by it.
If the US housing market falters, so does confidence and inflation. Think loss of jobs plus less demand for materials. Which in turn takes the pressure off the Fed and…a likely fall in the greenback.
Could the Fed flog mortgage bonds?
The US Treasury market is the safest, most liquid market in the world but there's thought to be $24trn of US Treasury debt and this market is getting less liquid, which is an indication of leverage anxiety.
The Fed still wants to push on with its quantitative tightening program to cut the size of its balance sheet. It's conceivable it could sell its own mortgage-backed securities which have, to some extent, helped subsidise US home lending and fuel the recent boom.
This is a complicated area but it's an issue that has seen two local Fed presidents raise the possibility of. Going ahead would also supply its own set of problems, possibly lifting interest rates again. One to watch.
Further reading