US worker shortage becomes Missing Persons case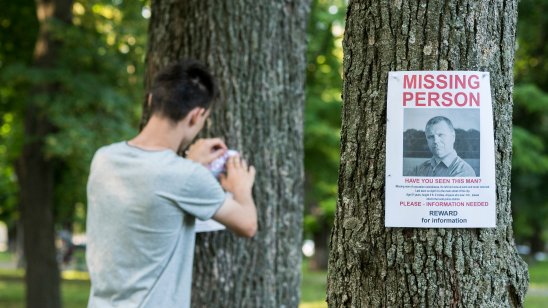 US workforce participation rate has been choppy for the past year and the "pandemic economy" has shown the difference between the demand for workers and their availability.
The reasons people may choose to stay out of the labour force are varied: health concerns, caregiving needs, financial support and a rethinking work-life balance and career options.
In new research from Wells Fargo Securities, economists Sarah House and Karl Vesely dug into the "missing" workers data to get a better idea of whether it was temporary factors keeping workers away or something more long-lasting.
Labour force participation
"The labour force participation rate has been range-bound for more than a year despite expectations for an improvement this fall as enhanced unemployment benefits ended, schools reopened and herd immunity for Covid neared," the Wells Fargo economists said.
In the latest reading of the US jobs market, the Bureau of Labour Statistics said the participation rate edged up to 61.8%, 1.5 percentage points lower than before the start of the pandemic in February 2020.
"While hiring picked up in recent months, it continues to be held back by a dearth of workers. A host of demand signals for labour have been at or near record highs for months, including the rate of job openings and business hiring plans," Wells Fargo's House and Vesely said.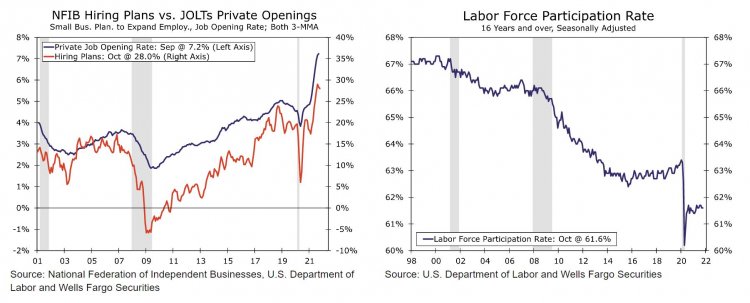 US labour force participation and job opening charts – Source: Wells Fargo
Two groups stood out in their outsized contributions to exiting the workforce: women in their prime working years - ages 25 to 54 and seniors.
Women of prime working age account for about one-third of the post-Covid supply gap, equal to about 1.4 million potential employees for businesses struggling to staff up.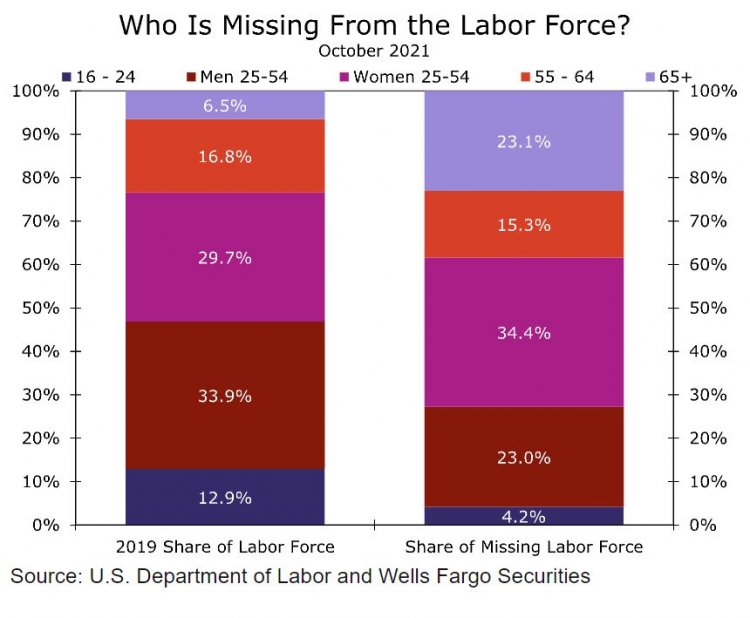 A chart who who is missing from the US workforce – Source: Wells Fargo
"A strong labour market plus higher educational attainment, the on-going shift to a more knowledge-based economy and later and lower fertility patterns all benefited women's participation, and should provide some ground for optimism about the future trend," the Wells Fargo economists said.
Childcare hurdle
Childcare is an ongoing hurdle for higher female workforce participation. Employment at day care centres has been falling 10% since before the pandemic and stricter ratios of children to caregivers imply a similar reduction in capacity.
"The dismal recovery in day care employment comes as they compete for workers against retailers, warehouses and restaurants," the economists wrote.
"But unlike those industries, raising wages is a tougher proposition given that day care is already a significant strain on family budgets and labour is by far the industry's largest cost," the economists said.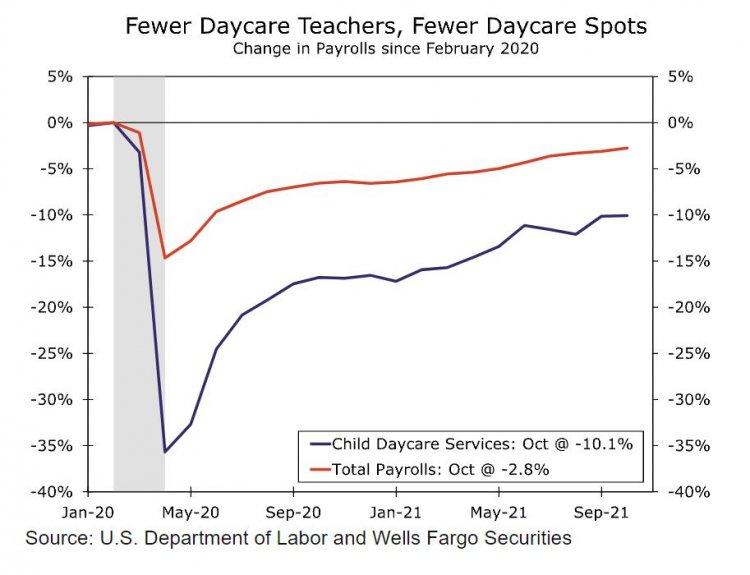 Childcare shortages in the US chart – Source: Wells Fargo
Seniors segment
Seniors account for nearly one-quarter of missing workers, despite comprising just 7% of the workforce in 2019. While workers can "un-retire" the probability of retirees making the transition back to employment has historically been only about one-fifth as large as workers out of the labor force for other reasons.
Covid's grim reminder of mortality could also persist beyond the pandemic, prolonging the trend toward earlier retirement. Since the end of 2019, wealth among households aged 55 to 69 was up 18% which could pint to earlier retirements persisting for a while longer.
"The swath of seniors exiting the labour force in the wake of Covid are likely to weigh heavily on the availability of labour the next couple of years, although it is less clear if the pandemic will have a sustained effect on the participation rate for workers ages 65 and up beyond that window," Wells Fargo's House and Vesely said.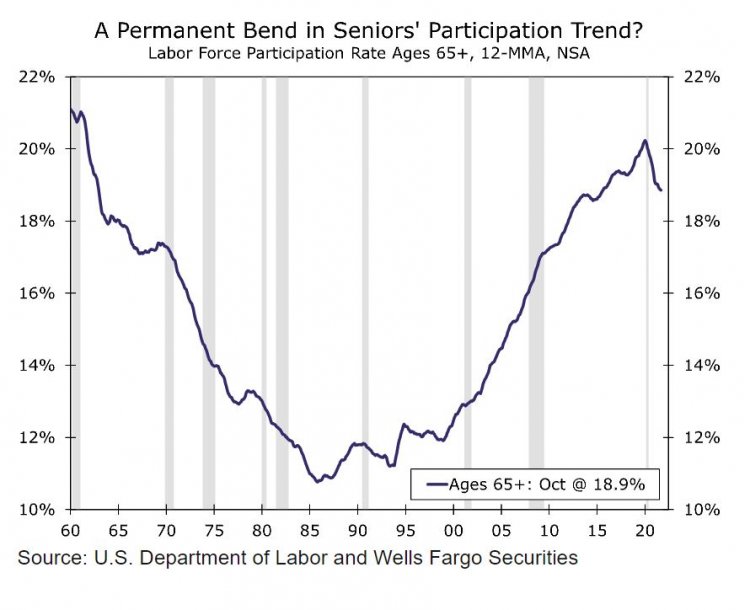 Seniors are missing from the US jobs picture – Source: Wells Fargo
No quick fix
Wells Fargo expects workers of all ages to step back into the labour force in the months ahead as policy support diminishes, excess savings are exhausted and higher salaries beckon.
However, an unwinding of the forces keeping workers out of the labor force will not occur overnight, and with a sizable chunk of exits concentrated among retirees, the jobs market is set to remain tight.
"As employers continue to have difficulty hiring, wage pressures are likely to remain elevated and full employment is nearer in sight," the Wells Fargo economists said.
Read more: Evergrande news: government steps in, 0m default looms