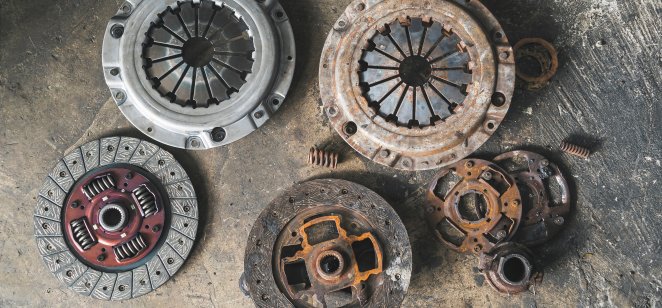 While the global shortage of computers chips is forcing car makers to close factories, sales of vehicles are increasing as prices climb to all-time highs with no end in sight.
These factors left one auto industry chief economist to note, "This is a once-in-a-lifetime market right now, unlike anything any of us have experienced before."
Last week, automakers Ford and General Motors announced they will shutter most of their factories for two weeks as they struggle to procure computer chips for vehicles.
Supplies limited
The closures will only exacerbate the shortage of cars, trucks and SUVs sitting on dealer lots. The shortage has already driven up prices to record highs. The cost of a new vehicle averages just north of $42,000, up 8.6% from last year, according to Cox Automotive.
Dealership lots are emptier than ever before, with just shy of one million new vehicles up for sale, down 72% from 3.58 million during August 2019, Cox stated, but inventory is starting to stabilise. Honda, Toyota and Kia are tied for the lowest inventories, according to the automotive research firm.
Strong demand for new cars
Mark Schirmer, director of Cox Automotive, said there is strong demand for new vehicles, that far outstrips available inventory, in an email interview with Capital.com.
"Overall, in August, sales slowed for the fourth straight month, but we feel the slowing is due to inventory shortages and high prices, not a lack of demand," he said.
Analysts say three factors are responsible for the shortage: limited chip production, high demand and low interest rates.
Tight inventory for used cars
Used cars are in tight inventory and will be for the rest of the year, according to CNBC. The average used car is selling for $25,000
Cox believes demand for used-vehicle market will remain tight for the foreseeable future. Schirmer said wholesale prices have softened somewhat in recent months after peaking in July, but list prices continue to increase due to demand.
"With demand is remaining strong and incomes are rising, we do not foresee a major correction in prices," he said.
The tight market has also had an impact on the for-hire vehicle trade. Schirmer said more leased vehicles are being "grounded" by dealers or sold to people who lease long-term. With tight new-car inventory and a higher than usual used-vehicle market, more people buying or extending the lease of their vehicles.
Delta and chips
The Delta variant of the COVID virus has sucker-punched chip manufactures across southeast Asia, forcing many plants to shut down. It's unclear, according to CNBC, when supplies will flow again, but the news organisation reported supplies were picking up earlier this summer.
Supplies were expected to return to normal in Q2 and then Q3 of this year, but failed to materialise.
"When specifically, the chip shortage will end is hard to predict. Earlier this year, as our expectations saw the situation improving by Q4. At this point, however, we expect the chip shortage to last into 2022 and for vehicle inventory to be tight well into next year," Schirmer told Capital.com
Schirmer said the overall global supply chain is "particularly unstable" right now as COVID outbreaks continue to disrupt production of many important vehicle parts, not just chips.
"The bottom line is that there is far more demand for microchips than production capacity, and production capacity will take time to improve. This will be an issue the industry is facing for the foreseeable future," he said.
Slipping demand
The Big Three US auto makers are focussing on high profit and high demand vehicles, mainly SUVs and pickup trucks.
However, figures released by JD Power show some of those high demand vehicles aren't selling as Detroit hoped. US-made light vehicles sales nosedived by 18% in August compared to the same period last year. Sales of Ford's best seller F-Series trucks fell approximately 23% last month.
Plant closures
As a rule, automakers do not shutter plants, especially ones producing profitable vehicles. But GM and Ford followed Toyota, Nissan and Stellantis – formerly Fiat Chrysler – in temporary plant closures.
Stellantis shut down its Ram truck assembly plant in Sterling Heights, Michigan, two weeks ago stemming from the chip shortage. The company's Belvidere, Illinois, small-SUV plant and a minivan plant in Windsor, Ontario, Canada were shut down and should restart next week.
Meanwhile, Toyota announced it would cut production by 40% in Japan and North America until October, slashing production by 360,000 vehicles globally this month alone.
Nissan closed its Smyrna, Tennessee plant in mid-August hoping to restart production at the end of August, but announced it will remain closed until 13 September because of chip shortages.