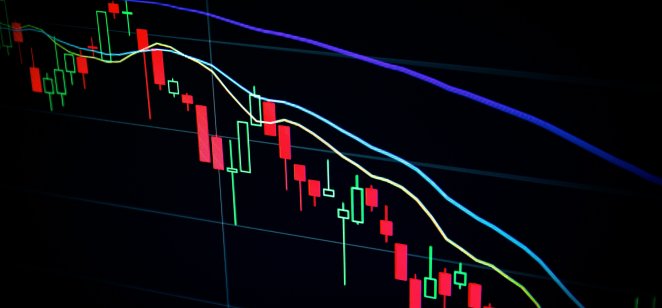 All three major US gauges are down today, after rallying at the bell to close mixed last Friday.
Halfway through the session, the Dow Jones Industrial Average is around 1.48% off, the S&P 500 is down roughly 1.50%, while the Nasdaq Composite is approximately 1.78% in the red.
On Friday, the Dow Jones went down 0.56%, or 202 points, the S&P went up 0.08% to rally just before the bell, while the Nasdaq improved 0.59%.
Winners & losers: Tech plummets
Following reports the Biden Administration was investigating Alibaba to determine if the ecommerce company is a risk to national security, US listed shares for the Chinese-based firm are now down near 0.35%.
In other tech stock, shares of Adobe are off near 1.83%, Apple is down almost 1.26%, Meta Platforms is around 3.60% lower, while Microsoft and Amazon are 1.55% 2.50% in negative territory, respectively.
In other social media stock, shares of Twitter are near 2.58% in the red, while Snap is almost 4.63% down and Pinterest is around 3.02% lower.
As Omicron cases continue to spike around the US, shares of Pfizer are almost 1.89% lower, Moderna has plummeted near 7.24%, and Johnson & Johnson is roughly 0.43% down.
Oil: Crude highest since 2014
Oil futures are hitting record-setting highs on Tuesday as prices have climbed to their highest since 2014.
West Texas Intermediate crude for February delivery spiked $1.12, or 1.3%, to $84.94 a barrel on the New York Mercantile Exchange, while March Brent crude, the global benchmark, went up 72 cents, or 0.8%, to trade at $87.20 a barrel on ICE Futures Europe
What is your sentiment on US30?
Vote to see Traders sentiment!
In energy stock, Chevron is clinging to a loss at 0.015% down, while ConocoPhillips is almost 0.10% higher
Gold: Metals up
Gold futures are slightly better on Tuesday with February gold up by $2.90, or 0.2%, to reach $1,819.40 an ounce, while March silver jumped 69 cents, or 3%, to trade at $23.61 an ounce.
Forex: Yield two-year best
On Tuesday, one US dollar equals $1.25 of the Canadian dollar, $0.88 of the euro, and $0.74 of the Pound sterling.
The yield on the benchmark 10-year Treasury went up to 1.827%, its highest level in two years.