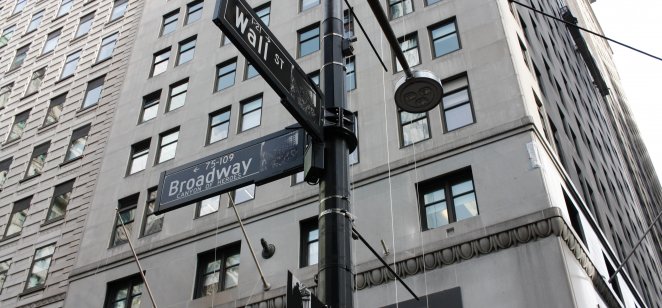 Wall Street is running higher on Thursday following a string of session losses that included a 500-point drop for the Dow.
Halfway through the session, the Dow Jones Industrial Average is around 430 points higher, or 1.22%, the S&P 500 is near 1.43% in the green, while the Nasdaq Composite is up approximately 2.00%.
During Wednesday's trading, the Dow lost 339 points or 0.96%, the S&P slipped 0.97%, while the Nasdaq went down 1.15%.
Winners & losers: Auto drives up
As chip shortages stifle auto production around the globe, shares of Ford are roughly 1.76% higher after the company was forced to temporarily shut down its assembly facility in Flat Rock, Michigan.
Shares of Toyota are around 1.42% higher after a company spokesperson told Capital.com the automaker would miss production goals in 2022.
In other auto stock, shares of BMW are near 1.85% better, General Motors is almost 1.88% up, while Tesla is approximately 4.25% in the green.
In banking, shares of Goldman Sachs are higher by 2.45% Morgan Stanley is around 3.85% in positive territory, while Citigroup is near 1.68% up and Wells Fargo hovers near a 1.30% gain.
Elsewhere in the sector, shares of Bank of America are up roughly 1.21%, as JPMorgan is almost 0.94% in the green.
Oil: Crude lower
Oil futures are down on Thursday after rising to a seven-year high during yesterday's session.
West Texas Intermediate crude for February delivery slipped 35 cents, or 0.4%, to $86.61 a barrel on the New York Mercantile Exchange, while March Brent crude, the global benchmark, lost 37 cents, or 0.4%, to $88.07 a barrel on ICE Futures Europe.
In the energy sector, shares of Diamondback Energy are up around 1.19% and Chevron is up roughly 0.84%.
Gold: Metal extends lead
Gold futures are up again after hitting a two-month high with February gold adding $2.90, or 0.2%, at $1,846.10 an ounce.
Forex: Yield up small
On Thursday, one US dollar remains at $1.25 of the Canadian dollar and $0.88 of the euro, but has slipped to $0.73 of the Pound sterling, after equalling $0.74 of the currency earlier in the week.
The yield on the 10-year U.S. Treasury note was up slightly from Wednesday at 1.829%.