US market close: Dow drops as Omicron stirs Wall Street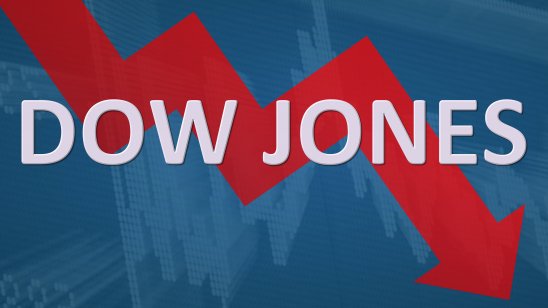 The major US indexes are down after trading on Tuesday amid rising concerns over the Covid-19 variant Omicron.
The Dow Jones Industrial Average fell 652.22 points to 34,483.72, the S&P 500 lost 1.9% to 4,567.00, while the Nasdaq Composite sank nearly 1.6% to 15,537.69.
The small-cap benchmark Russell 2000 went 1.9% lower to 2,198.91.
Powell's warning
In his first public remarks since the Omicron strain's discovery, Fed Chair Jerome Powell flagged significant downside risks to both employment and economic activity, which markets have interpreted as a signal for an easy-for-longer policy stance.
Analysts are also assessing the economic risks arising from the new variant, and some of them are already expecting a slowdown in the pace of US monetary policy normalisation.
What is your sentiment on DLTR?
Vote to see Traders sentiment!
Winners and losers: Omicron sinks travel shares
Shares for Expedia Group closed 3.3% lower, shares for Norwegian Cruise Lines ended down 3.5%, while shares for Carnival dropped 3% and shares for Booking Holdings are down 3.7%.
Shares for Dollar Tree are off by 5.3% after getting downgraded to neutral from buy at Goldman Sachs.
Shares for Zoom Video Communications lost 3.5% after getting upgraded to underperform from sell at Daiwa Securities.
Oil: Energy shares stumble, travel slows in wake of Omicron
Oil futures were lower on Tuesday and held onto their mid-day losses.
January West Texas Intermediate crude fell $3.77 on Tuesday, or 5.4%, to settle at $66.18 a barrel on the New York Mercantile Exchange, down nearly 21% for the month of November.
January Brent crude closed at $70.57 a barrel on ICE Futures Europe, down $2.87, or 3.9%, on the contract's expiration day, posting a monthly loss of over 16%.
Gold: Precious metal loses in November
Gold prices closed lower on Tuesday after Fed Chair Jerome Powell suggested the central bank might accelerate its tapering strategy when it meets next month.
On Tuesday, the most active February gold contract, dropped $8.70, or 0.5%, to settle at $1,776.50 an ounce, after trading as high as $1,811.40 during the session.
Based on the most-active contracts, prices are down 0.4% in November.
Forex: Yields hold session decline
On Tuesday, one US dollar equals 0.88 of the euro, 0.75 of the pound sterling, 0.92 of the Swiss franc, and 1.28 of the Canadian dollar.
The 10-year Treasury yield dropped beneath 1.45%, losing nine basis points to 1.44% (1 basis point equals 0.01%).
The benchmark yield was as high as 1.69% last week before Friday's drop below 1.5%.
Read more: US Fed chair grilled on length of inflation.