US investment firm predicts slow but steady recovery in Q4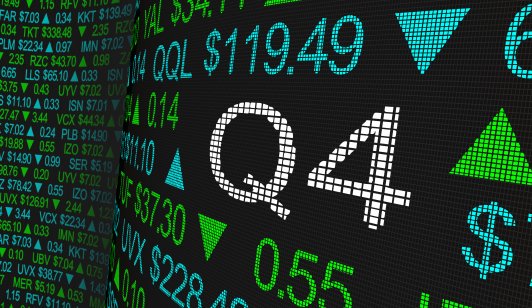 A prominent American investment firm has released its market outlook for the US economy in Q4, with analysts predicting the recovery from the pandemic fallout will be harder won.
Seattle-based Russell Investments' strategists anticipate the rate at which the country makes its return to normal economic activity will slow, because many gains have already been realised in the earlier phases of this business cycle, according to a press release.
"The post-lockdown recovery has transitioned from energetic youthfulness to awkward adolescence," Andrew Pease, global head of investment strategy at Russell Investments, said in the release.
"It's still growing, although at a slower pace, and there are worries about what happens next—particularly around monetary policy and the outlook for inflation," Pease said.
The highly contagious Covid-19 Delta variant continues to cause concern, although Russell's analysts are optimistic the worst is history.
"With vaccination rates accelerating globally, and emerging economies catching up with developed markets, we believe the broader economic reopening should continue through the rest of 2021," Pease said.
Two indicators
When it comes to a forecast of how the US Federal Reserve will react to inflation, two indicators stand out as significant to the Russell strategist team.
The first is the Atlanta Fed's Wage Growth Tracker. The team's breakdown reveals the recent hike has mainly been fuelled by wages for low-skilled young workers in the leisure and hospitality industry, suggesting temporary labour supply shortages are causing the upward pressure on earnings and should subside over time.
The other indicator Russell Investment's analysts are watching intently is the five-year/five-year break-even inflation rate predictions.
Inflation could be temporary
So far, market expectations for break-even inflation at the beginning of Q4 are well below the Fed's tipping point, so Pease predicts an increase in inflation will be temporary.
Also temporary were supply bottlenecks and the fall in the US consumer price index during last year's lockdown, Pease said. He expects inflation could remain high through the remainder of 2021, but that it will likely decline in early 2022.
Although the Fed is likely to reduce asset purchases before the end of 2021, he doesn't anticipate rates will climb before the second half of 2023.
About Russell
Russell Investments manages more than $331bn in assets and has $2.8trn in assets under advisement. The global company has offices in 19 cities worldwide and serves clients from 32 countries.
Read more: Shoppers will spend more this Christmas as supply chains clog