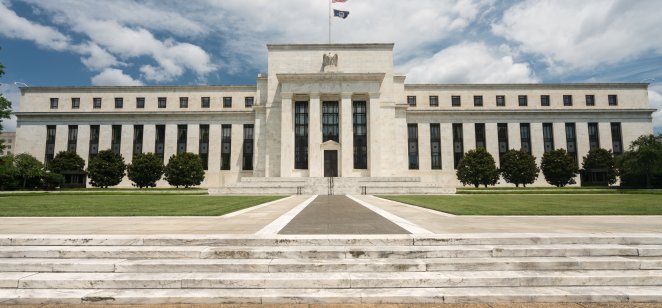 During confirmation hearings Tuesday, Federal Reserve chair Jerome Powell conceded record-high inflation poses a "significant threat" to the US jobs market while promising the central bank will eventually rein in price increases.
"If we have to raise interest rates more over time, we will," Powell told the Senate Banking, Housing and Urban Development committee.
Powell was renominated for a second four-year term by President Biden in November and his confirmation is believed to have bipartisan support.
Aiming for maximum employment
Powell said the central bank must reduce inflation to achieve its aim of maximum employment. December's jobless rate was under 3.9%, according to the US Department of Labor.
"To get the kind of very strong labour market we want with high participation, it is going to take a long expansion," Powell said. "We can see (labour-force) participation is only moving very slowly. And to get a long expansion, we will need price stability."
To combat high inflation, the Fed plans to end its bond-buying stimulus program shortly and plans three interest rate hikes this year, Powell said.
Democrats' concerns
However, committee chair Sherrod Brown (D-Ohio) requested that the central bank not end support for the economy "prematurely."
"Some are suggesting though that the Fed pull back on its support of the broader economy, and make it harder for people to get jobs," Brown said. "When people talk about 'cooling off' the economy, what they really mean is making it harder for people to find jobs and stopping paychecks from growing."
"We know how this goes – the 'cooling off' never seems to extend to corporate profits or executives' pay," Brown continued. "The Fed must not allow only Wall Street to recover, while working Americans are left behind. We've seen that story unfold too many times before."
Republican response
Several Republicans committee members said the Federal Reserve was late in addressing inflation, while focussing on stimulus spending.
"We're more than a year into a record economic expansion, with unemployment at near all-time lows, and yet the Fed is still buying government and agency securities," ranking member Pat Toomey (R-Pennsylvania) said.
Toomey echoed other critics who said it is a mistake to continue buying bonds during the economic recovery.
"It has contributed to asset bubbles, distorted markets and a suboptimal allocation of capital, credit and resources, ultimately leading to lower economic growth," Toomey said, adding that the Fed's new monetary policy framework, where the central bank tolerates inflation running above targets for a period of time, "has caused it to be behind the curve."
Social agenda and ethics
Another Toomey concern was the "troubling politicisation of the Fed," including efforts to address social justice and climate change.
Another Republican committee member, John Kennedy of Louisiana, asked the chair not to politicise the institution or "listen to the world" on global warming.
Democrat Elizabeth Warren of Massachusetts, questioned Powell about the "serious ethics" violations allegedly made by high-ranking Federal Reserve officials over stock trades. Warren, who earlier said she would not vote to confirm Powell, asked about new guidelines the central bank has under review on employees' financial market activities.
Powell said answers to Warren's questions are coming soon.
Wall Street reacts
Stocks started Tuesday lower but moved higher during and after Powell's testimony. The S&P 500 was up .60% at 1:30 pm (UTC-5) to 4,698.49, the Nasdaq Composite rose 1.21% to 15,124.94 and the Dow Jones Industrial Average rose.23% to 36,153.53 after the hearing ended.