US crude oil sees bounce Friday morning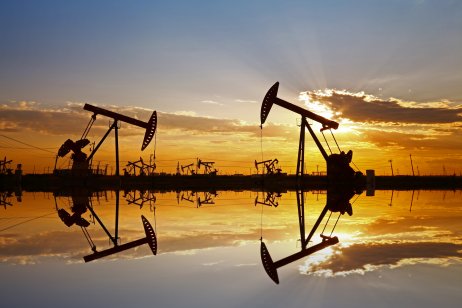 Oil markets regained strength on Friday morning as investors and traders sigh with relief over the course inflation will take in the future.
Their collective "phew" was heard by the market as January delivery of West Texas Intermediate was up 0.72% to $74.45 a barrel at 11 am EDT (UTC-5) Friday.
The upswing didn't translate into good news for oil producers, as most of their stocks were down slightly Friday morning. ExxonMobil slipped by 0.26%, while Chevron was down by 0.86%. Tellurian suffered a loss of more than 1.4% in mid-morning trading.
Corks poppin'
For much of 2021, investors, traders and oil companies popped champagne corks as the pandemic and economic recoveries sent futures prices to near record levels. But in recent weeks, prices have gone flat, taking the fizzle out of the market with crude prices down 16% from their October and November highs of pushing $85.
But a late week rally has investors and traders once again chilling the champagne buckets, as the price of WTI heads above the $70 a barrel mark, despite travel restrictions cutting demand for jet fuel and Friday's data showing inflation hit a 39-year high of 6.8% in November.
What is your sentiment on XOM?
Vote to see Traders sentiment!
Main Street
Wall Street isn't the only place celebrating futures prices. Main Street is also rejoicing, albeit for an entirely different reason. From visiting grandma for the holidays to keeping the home warm this winter, oil and gas prices could be a tad cheaper.
It appears the Biden administration's plans to release crude from the Strategic Petroleum Reserves to tame motorists' worry at the pump has worked, at least psychologically. American motorists are now paying less at the fuelling pumps, as the average price of regular unleaded is now $3.34 a gallon, down from $3.42 in mid-November, according to American Automobile Association. Cheaper gas prices mean more are heading out to visit relatives this holiday season.
Homeowners using natural gas could also see a surprise in their bill. Overall, the mild weather sent natural gas futures down by a third this quarter. On Friday, natural gas prices were warming up to $3.84 a million British Thermal Unit, a 0.71% increase. This is significantly down from its 5 October 2021 high of $6.39.
Analysis
"US production numbers have been rising but it seems like that, at least for now, we have found a bottom after the major sell-off due to the warm weather forecast. The key for this market is going to be weather and in the last half of the month if it turns colder, look for natural gas prices to come back in a big way," wrote Phil Flynn, senior commodities broker at Price Futures Group, in a client note Friday.
Negative reaction
As a presidential candidate, Joe Biden campaigned about a green energy. After less than a year in office, he has outlined initiatives to switch from fossil and dirty fuels to cleaner energy, focussing on emitting fewer carbon emissions, and boosting electric vehicles and solar panels. EVs would replace internal combustion engines, which use gas or diesel fuels, and solar panels would replace natural gas and coal-fired electric plants.
Not everyone is buying into the Biden plan. This week, Telllurian CEO Charif Couki told Bloomberg, the Biden energy policy is "a prayer. It's not a policy."
Read more: Fear of Omicron impacts oil futures
Read more: Oil prices continue rebound while gas trims losses