US coal prices hit 12-year high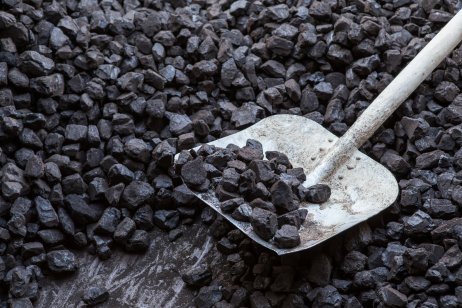 While the price of coal has skyrocketed as global demand explodes, US mining operations are grappling to keep up with demand.
A ton of central Appalachia coal was $89.75 (£63.37) per short ton, according to the US Energy Information Administration, a more than $10.70 jump in three weeks. Overall, coal's value is up 35% from earlier this year. Coal hasn't seen prices like these in more than a dozen years.

That has translated into heft profits for the once-anaemic coal industry. Three of the country's top coal producers are seeing stock prices inch up.
In mid-morning trading Wednesday, CONSOL Energy was up 2% to $24.29. Nearly a year ago on 2 December 2020, its stock was trading at $4.22. Arch Resources' stock was selling at $83.30, up 2.6%. On 30 November 2020, the company's stock was trading at $33.23.
"Coal companies are going to see good (fiscal) quarters for some time to come," one coal producer, who asked to remain anonymous in order to speak freely, told Capital.com this week.
The EIA reports that 30% of coal-fired power plants have been retired and no new plant has come online in eight years. Additionally, the EIA reports, in 2022, coal-fire generated electricity will decline around 5%.
Factors
Numerous factors are increasing coal's value – supply-chain issues, post-Covid, demand and the near record-level prices of natural gas and Europe's struggle for energy.
Analysts told Capital.com the prolonged pandemic led to a sharp decline in coal production. In central Appalachia, mines shuttered, but as the world returns to post-pandemic activities, the need for energy, including coal, has heightened.
Coal is becoming cheaper than natural gas and energy generators are noticing, they said.
Natural gas prices have grown by approximately 180% this year. On Wednesday morning, natural gas prices were up 1% to more than $5 per million cubic feet. Natural gas is primarily used to heat homes and produce electricity.
With Europe facing an energy crunch, it is purchasing more than normal, pushing up prices as it heads into a colder-than-normal winter. Meanwhile, a less windy summer slowed wind turbines which did not generate as much energy as expected, causing more demand for natural gas.
As any Economic 101 student can figure out, higher natural gas prices often lead to a gas-to-coal switch by power companies.
Miners wanted
Travel the back roads of Central Appalachia or read the local newspapers and something odd is happening: help wanted ads are popping up.
The coal producer said companies are desperate for miners to meet demand. During a number of third quarter earnings calls, energy companies' leaders said they are finding it difficult to find workers to increase tonnage.
During lean years, coal companies had massive layoffs, slashing hundreds of jobs. Many of those miners found jobs in other sectors and decided to stay there. Now, the industry estimated there's a need for about 9% more miners, which makes it hard to increase production to meet demand, according to Bloomberg.
That has led to a number of red hats – young, inexperienced miners – filling open positions. The high hourly wages, good benefits and generous sign on bonuses are attracting young people seeking a career in areas often devoid of meaningful labour.
Still, it's coal
With a nation-wide push for clean energy gains, coal is considered Enemy No. 1, as it emits a high level of pollution.
Ten years ago, less than 30% of US adults said global warming should be a major priority for Washington. That number has jumped to 53% in 2020, according to the Pew Research Center.
While most politicians are worried about the economic impact of coal, Democrat Joe Manchin, the senior senator from West Virginia, a state where coal was once king, has vowed to fight any bill which hinders the extraction industry.
During a recent hearing on energy prices, Manchin said, "I can tell you, the coal market in West Virginia has never been hotter."
The comment is a bit of hyperbole, but it's important because Manchin is often the foil to President Joe Biden's agenda. The Biden administration is dependent on Manchin's vote as the Senate is evenly divided between Democrats and Republicans.
Since Biden taken office, Manchin, a member of Biden's Democrat party, has often came out against president's agenda, including on issues such as family leave, key parts of the $1trn dollar infrastructure bill and the administration's environmental policy.