US SEC charges clinical trial supervisor with insider trading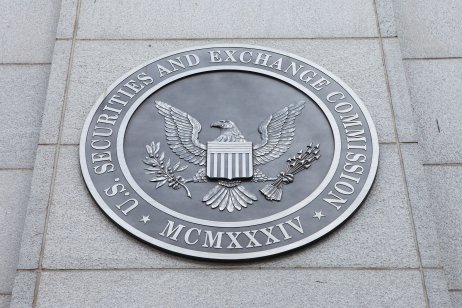 A Chicago oncologist was charged with insider trading on Monday by US federal agencies, alleging he used non-public information about cancer drug trial results "to reap illicit profits" by buying shares of a biotechnology company where he consulted.
The US Securities and Exchange Commission (SEC) and federal prosecutors in Illinois alleged Dr Daniel VT Catenacci, a gastrointestinal medical oncologist, profited more than $134,000 in illegal profits from the purchase of and sale of Five Prime Therapeutics' securities.
The charging document states Catenacci, an associate professor at the University of Chicago's medical school, purchased an undisclosed number of shares of the biotechnology company in advance of its November 2020 statement of positive drug trial results for a cancer drug, Bemarituzumab.
Catenacci is accused of gaining non-public information about the positive results via his role as a lead clinical investigator for the drug trial.
Accused cooperating
He has been cooperating with the government since the start of the investigation, Catenacci's attorney Jacob Kahn told Reuters. "This is a complex area of law, and Dr. Catenacci did not intentionally breach any duty of confidence," Kahn said.
Neither Kahn, Catenacci nor the University of Chicago's Medical School returned emails from Capital.com seeking comment.
However, the university did tell Chicago media outlets that it "remains fundamentally committed to research integrity, protecting the rights of patients who participate in clinical trials, and honouring its obligations to government and industry research sponsors."
Catenacci is charged with criminal information, a type of charging document usually used by prosecutors in connection with plea deals. Neither the SEC nor US Department of Justice clarified if Catenacci had a plea deal by Tuesday morning.
To settle the SEC's civil charges, Catenacci has agreed to pay a penalty in an amount to be determined by the court at a later date, the SEC said. The settlement is subject to court approval, according to a seven-page federal complaint.
Read more: Game Stopped? WallStreetBets in search for the next meme-stock