US Casinos continue to sink on Macau regulatory crackdown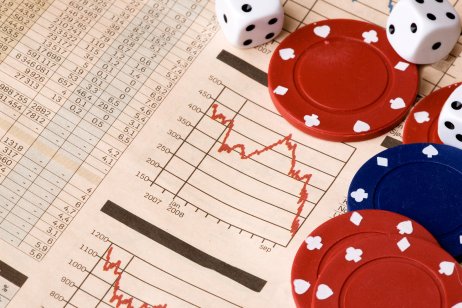 Shares of US casinos continued to slide on Thursday following a crackdown on the enterprise in China earlier this week.
Wynn Global Resorts (WYNN) traded more than 3.7% lower by mid-day, reaching $83.19 (£60.37) per share.
Similarly, shares of the Las Vegas Sands Corp (LVS) were down 3.29% to $36.80 per share.
MGM Resorts (MGM) gained slightly on Thursday, up 0.82% to $40.71 per share.
Consultation
On Wednesday, Lei Wai Nong, secretary for economy and finance of Macau, China, announced the government is beginning a 45-day consultation with gaming companies to discuss increased regulations and licensure requirements.
The news sent shares of Wynn Macau and Sands China tumbling by 28% each. Meanwhile, the general weakness of tech stocks on the Hang Seng Index helped drag the market lower.
According to a report by Reuters, the move caused investors to cut their losses.
In all, Chinese casino operators lost a total of $18bn in market value following the news. Stateside, operators lost as much as $4bn in market value.
Reliance on casinos
Chinese regulators seem to be growing wary of Macau's reliance on casinos to power its economy, according to a report by The Northwest Star.
According to Global Edge, the western region in China relies predominantly on its service industry to generate economic growth. These businesses often serve the tourism and gaming industries, with the region being recognized as one of the world's largest gaming centers.
The region has taken steps to eliminate illicit gambling in recent years, the report says. However, regulators remain skeptical about casinos transferring funds across the border.
At the same time, concerns about the spread of the Covid-19 delta variant are alive and well in China. Macau significantly restricted travel and casino operations during 2020, but the company's revenues remain below 2019 levels even as the vaccination rate rises in the country.
George Choi, an analyst for Citigroup in Hong Kong, told The Northwestern Star that the move could bring about positive results and "positive implications on the six casino operators."
Read more: Casino shares plunge in Hong Kong on Macau regulatory concerns