Tech IPOs to watch in 2022: Will the IPO boom continue?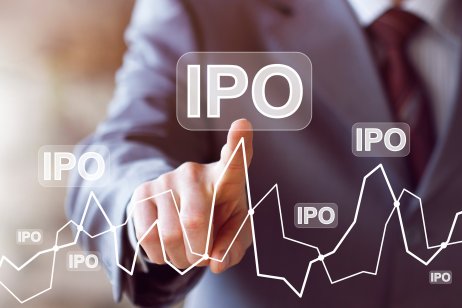 The year 2022 is expected to be an exciting time for initial public offerings (IPOs) around the world, given that global initial public offering (IPO) activity this year has already exceeded 2020 in both the number of deals and proceeds.
In the third quarter of 2021, the number of global IPO deals hit a new record, surging 18% from the previous Q3 all-time-high in 2007, according to a report by Ernst & Young (EY). The number of proceeds jumped 11% from a year ago.
In fact, Q3 2021 was the most active third quarter globally, in terms of the number of IPO deals and proceeds in 20 years. On a year-over-year basis, IPO volumes around the world surged 87% and proceeds increased 99%, EY said.
Technology firms, in particular, have dominated IPOs for the five straight quarters since Q3 2020, posting the highest year-to-date number of 419 deals. So, will the trend continue for future tech IPOs in 2022?
E-commerce experts Blend Commerce have collated a list of tech companies tipped to go public in 2022. The list boasts the likes of payment processing software company Stripe, instant messaging company Discord, and Stockholm-based buy now, pay later firm Klarna.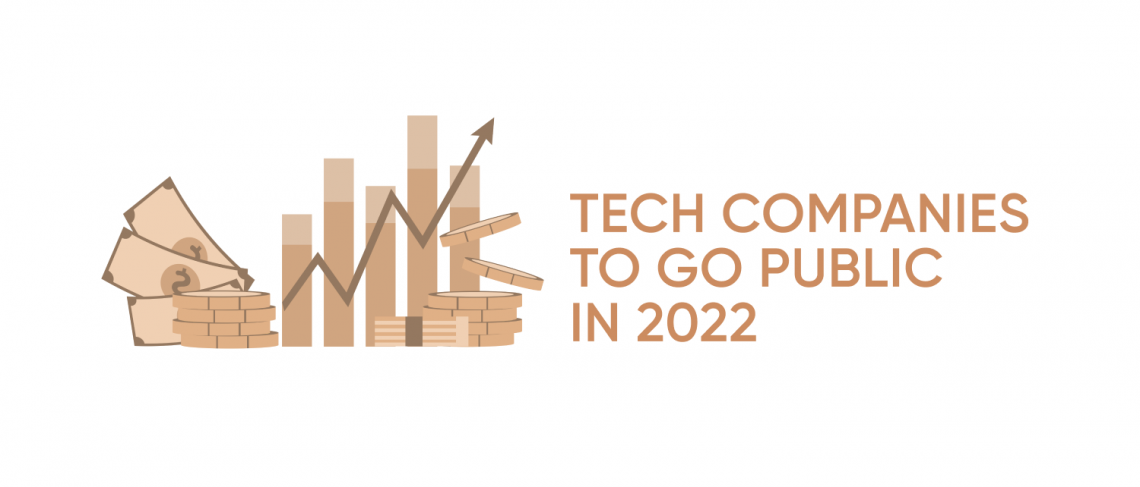 Stripe
Stripe, an Irish-American financial services and software-as-a-service company, offers online payment processing and credit card processing services.
In simple terms, the company makes online payments easier for in-person retailers, subscription businesses, software platforms and marketplaces with the help of its digital infrastructure.
The company, dual-headquartered in California and Dublin, boasts a market capitalisation of $95bn (£71bn) based on the new round of fundraising in March 2021, when the firm raised $600m.
Although Stripe has not yet announced a specific date for the IPO, its aggressive fundraising this year and service launches across major markets may suggest Stripe could be a candidate for the new tech IPOs list.
The company launched its services across the United Arab Emirates and Europe in April 2021 and also came up with a string of new products and services such as Stripe Identity and Stripe Tax in June 2021.

Klarna
Klarna, a Stockholm-based financial company, offers online payment services and loans, allowing customers to pay for purchases in interest-free installments, a concept known as 'buy now, pay later'.
Klarna is another one on the list of the technology IPOs to watch as the firm may be eyeing a market debut as early as 2022, given its latest round of new equity funding of $639m in June 2021 via SoftBank's Vision Fund 2. The funding pushed the global payments provider and retail bank's valuation to $45.6bn.
The company launched its services in Portugal and Ireland in November 2021 providing three-installment payments without any interest or fees.
The firm has also entered into several strategic partnerships to fuel its growth and reach worldwide this year. Some of the prominent partnerships include Klarna's deal with Stripe, whereby retailers can now integrate Klarna payment options in all markets where the company has active services.

Discord
Discord is a San Francisco-based instant messaging and digital distribution platform. The firm's market capitalisation stands at $15bn at present. The company raised a total of $200m in funding via two fundraisers carried out in June 2020 and July 2020.
Given the aggressive fundraising events, the company may just be looking at an IPO next year.
The group-chatting platform, which doesn't sell targeted ads, currently boasts 140 million users. The company has strategically branched out its services and offerings, from just the gaming community it started out from.
The platform is now thriving with concerts, book clubs and homework groups, and is an ideal place for conferences amid the ongoing pandemic.

Chime
Chime, a San Francisco-based financial technology firm, offers no-fee mobile banking services. The company has a current market capitalisation of $14.5bn. The firm, founded in 2013, may be planning an IPO in March 2022, Forbes reported in October 2021. Chime, however, hasn't confirmed the news.
The company has been dynamic in its offerings, coming up with credit cards in June 2020. The card can be used for daily purchases, including food delivery apps, Amazon and Netflix.

Trustly
Trustly is yet another one of the tech IPO stocks to watch out for in 2022. The Swedish financial technology company offers online banking payments with its users paying directly via their online bank account, without using an app or a card. The company is valued at $11bn.
The firm has racked up 20 million users in North America as of 25 October 2021, with processed payments surpassing $10bn.
Trustly has already had a strong foothold in Europe's open banking arena for more than a decade. The firm's aggressive growth strategy could make it an attractive catch should it decide to go public next year.
Trustly added IKEA to its clientele in November 2021, which will now use the firm's payments platform for digital account-to-account transactions.

Brex
Brex is another firm that may be eyeing an IPO among the tech companies, based on its aggressive fundraising activities.
Brex is a financial service and technology firm based in San Francisco. The company has a market capitalisation of more than $7.4bn, based on a series D investment round of $425m in April 2021 led by Tiger Global and is particularly known for its flexible funding options for start-ups.
The firm provides expense tracking for new business, allowing monetary transactions without a personal guarantee, meaning a clear separation between business and personal spending without personal liability, and zero fees on account and transactions.
Brex started to offer its services to global start-ups and opened US operations in October 2021, offering a new API to its customers in the same month.
The company also entered a partnership with Zapier, which will allow its start-up clientele to automate workflows and transactions without their own set of developers.


Airtable
San Francisco-based Airtable is a cloud collaboration service that is valued at $5.8bn.
Incorporated in 2012, the company allows collaborative apps to be developed on its low-code platform. The firm may be one of the upcoming tech IPOs of 2022.
The company's valuation topped $5bn after a series of funding rounds since last year, with the latest being in March 2021, according to Reuters.

ReCharge Payments
Santa Monica-based ReCharge Payments is a subscriptions payments platform that allows merchants to establish and manage dynamic recurring billing across the web and mobile.
The company, founded in 2014, has a market capitalisation of $2.1bn and may join the list of tech companies going public next year. The firm closed its Series B round of funding in May 2021, raising $277m in growth capital from Summit Partners, ICONIQ Growth and Bain Capital Ventures, leading to its current valuation.

FAQs
What is a tech IPO?

Initial public offerings (IPO) in the technology sector are deemed as tech IPOs. Given the boom in the technology space, which includes a range of next-generation products and services, it's only apparent that new businesses in the sector lead the IPO activities ahead.
What tech companies will go public in 2022?

Stripe, Klarna, Chime, ReCharge Payments, Trustly, Airtable, Brex and Discord are some of the prominent names in the technology sector that may go public in 2022.
Read more: Will Rivian Automotive shares soar to 0 post-IPO?
Will chip shortage lift GlobalFoundries post-IPO share prices?