Upbeat Asian sentiments could bolster Indian markets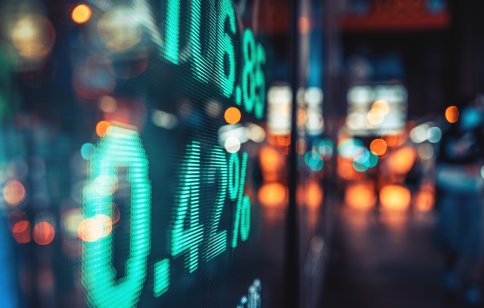 Upbeat regional sentiments are expected to bolster the Indian stock markets, which seem to be headed for a strong opening on Tuesday.
The Nifty 50 Futures index, listed on the Singapore Exchange, was trading 0.93% higher to 16,813.50 points at 08:02 hours Indian time (UTC+5:30) on Tuesday, suggesting that Dalal Street will rebound from Monday's losses, despite the persistent Omicron variant concerns.
Rebound is seemingly overdue
The markets "may see a shaky start to the day on Tuesday; the levels of 16,690 and 16,765 may well act as potential resistance levels," according to Gemstone Equity Research and Advisory Services chief analyst Milan Vaishnav.
"The low point 16,410 will be the most crucial support level to watch for not just for Tuesday but for the coming days as well...if the markets still do not rebound which is now overdue, it would be best to stay away from the markets rather than adding shorts...A highly cautious view is advised for the day," Vaishnav wrote in a note to clients, published on his firm's website.
Things to note prior to trade
Digital maps provider CE Info Systems, which owns MapmyIndia, will start trading on the bourses on Tuesday. Prior to its initial share sale, the Qualcomm-backed firm raised INR3.12bn ($41.19m) from 24 anchor investors, per a regulatory update.
Antitrust regulator Competition Commission of India (CCI) has granted permission to Tata Sons' subsidiary Talace to acquire troubled domestic airline Air India, in addition to Air India Express and cargo handling firm Air India SATS Airport Services.
Meanwhile, Strides Pharma Science said its arm Stelis Biopharma has commissioned a large-scale fully integrated vaccine manufacturing unit in the Bengaluru city. The facility will export up to 50 million doses of the Sputnik Light vaccine.
Key US indices ended lower
Rising Omicron concerns gripped Wall Street on Monday, sending major US benchmark indices lower as traders began a sell-off.
The Dow Jones Industrial Average lost around 430 points, the S&P 500 shed 1.1% and the Nasdaq Composite slipped 1.2%. Small-cap benchmark Russell 2000 lost 1.6%. The latest data from the Centers for Disease Control and Prevention showed that over 156,000 cases were reported in the world's leading economy on 17 December.
Read more: India's Blinkit halts rapid delivery in some neighbourhoods