UK's Cineworld Group (CINE.L) crashes 30% in morning trade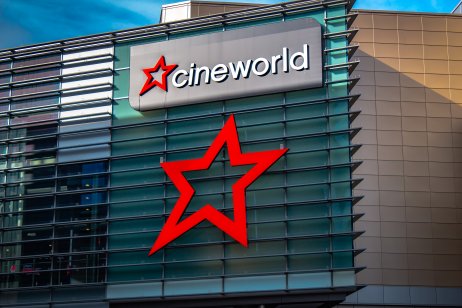 British cinema company Cineworld stocks dropped more than 30% in early morning trade in London following news that it lost its legal fight with Canadian Cineplex which it had previously attempted to take over.
The world's second-largest cinema chain could be liable for a $924m (CAD1.2bn) legal bill.
The breach of contract controversy revolved around Cineworld's attempted takeover of Cineplex, as the Covid-19 pandemic gripped, forcing cinemas to close.
It was alleged that Cineworld breached its obligations under the arrangement agreement and/or duty of good faith. Cineworld abandoned the takeover, which if it had not, would have given it more than 11,000 screens globally.
Counter-claim dismissed
This morning Cineworld said in an update on the litigation that it would appeal the decision from the Ontario Superior Court of Justice, which dismissed a counter-claim from Cineworld.
"Cineworld," it said in a statement, "disagrees with this judgment and will appeal the decision. Cineworld does not expect damages to be payable whilst any appeal is ongoing."
Stocks in Cineworld were selling at 34.97p in the morning after having slightly recovered from a severe drop at the start of trading.
Stock price down more than 45%
The cinema operator has become highly shorted. Its price has halved in the last month.
Its share price drop is all the more precipitous over nine months: back in early July, Cineworld shares sold for more than 87p. In over 12 months, its share price has come down more than 45%.
Ellis Jacob, president and CEO of Cineplex, said he was pleased the Court had found in their favour. "With roots that go back over 100 years, we are proud of the relationships we have maintained through this process and remain steadfastly committed to our guests, shareholders and team across Canada and the United States."
Cineplex says it would have no further comments in the 30-day period during which either party can seek to appeal. The Ontario court also awarded Cineplex $5.5m in lost transaction expenses.
Read more: What can investors expect from the new German government