UK property firm Grainger (GRI) sees full-year profit soar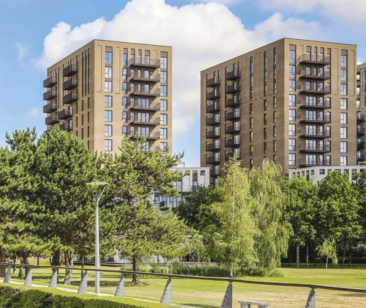 British residential property business Grainger (GRI) reported annual profit rose by more than half in results published Thursday.
The FTSE 250 firm – which is the UK's largest listed residential landlord with over 9,000 properties – saw profit before tax up 53% to £152.1m in the full-year to 30 September, and adjusted earnings up 2% to £83.5m.
Net rental income fell 4% to £70.6m, but passing net rental income – the income currently receivable on a property – rose 9% to £80.9m.
The firm said the PRS portfolio has returned to pre-pandemic occupancy of 95% as of today.
Grainger proposed a final dividend of 3.32p per share, taking its total dividend for the year to 5.15p per share – 6% lower than 5.47p in the full-year 2020.
Shares are trading higher, up 1.22% to 316p at 14:35 UTC.
Pandemic resilience
Grainger chief executive Helen Gordon said it was a "robust performance" and that the company was entering the "next phase of dynamic growth".
"Our well-established growth strategy has continued unabated with our delivery of more than 1,300 new operational PRS homes and four new acquisitions totalling £299m of investment."
The new PRS homes were 91.5% let at end October.
Gordon said the UK private rented sector remained attractive to investors, particularly build-to-rents, and that it had proved resilient during the pandemic.
That was despite a reported decline in London and other city rental prices during the pandemic.
Grainger today said the difference between the performance of our London and regional portfolios had been relatively minor, with a slightly earlier recovery in occupancy in the regions but London demand coming back strongly in August and September.
What is your sentiment on GRI?
Vote to see Traders sentiment!
Outlook
The company said occupancy had recovered to stabilised levels and it would look to deliver rental and valuation growth in the year ahead.
"Looking to Grainger's future, we plan to increase our growth momentum and build upon our £3.1bn operational portfolio of 9,727 rental homes.
"Our £1.9bn [private rented sector] pipeline will more than double our net rental income. This growth will enable us to further enhance shareholder returns. The scalable platform we have developed delivers a compounding effect on earnings growth as we increase our top line rental income, which we expect to increase 2.5 times from our pipeline."
Portfolio valuation rose 4.5% to £142m, supported by strong lease up performance of the new PRS assets.
The secured pipeline totals £996m, or 3,987 homes.
Grainger has no debt maturities until November 2022. Net debt stood at £1,042m, up 1% year over year. Cash and cash equivalents were £317.6m, down from £369.1m.
Read more: UK's Grainger acquires a 401-home London development