UK housing market faces drop in supply amid growing demand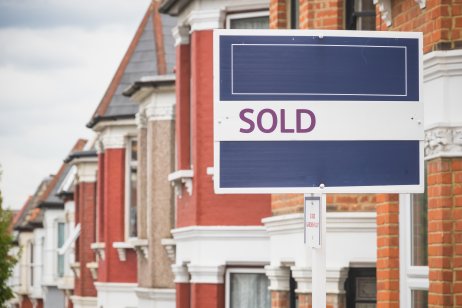 The UK- based Royal Institution of Chartered Surveyors (RICS) reported on Thursday that despite house buyer demand picking up there are fewer new homes for sale.
According to the RICS residential market survey for September, the choice of new properties was declining and there was a "continued lack of supply".
In September, 35% of the survey's respondents reported a fall in instructions, which is the number of sellers putting their homes up for sale. In addition, the number of appraisals undertaken last month was below the rate seen twelve months prior.
Demand up, supply down
Results have shown a steady increase in buyer demand for the month of September, after a brief fall that followed the end of the stamp duty holiday.
"This more stable trend in buyers sees expectations for sales in the coming three months gaining momentum, with 11% more respondents this month anticipating an increase in sales expectations, up from +6% (net balance) in August. The twelve-month sales expectations point to a stable trend in sales over the year to come," the statement said.
With a lack of supply of new homes, however, this would no doubt impact the market.
Buyer competition
"The RICS survey suggests that the housing market has shrugged off the deterioration in sentiment about the broader economy so far," said Andrew Wishart, Property Economist at Capital Economics.
"Demand stabilised at a high level in September, while stock remained limited; so strong competition between buyers appears set to bid up house prices further in the near term," he added.
"That stabilisation in demand came while web search activity was still about 10% higher than before the pandemic. Meanwhile, new sales instructions continued to fall. (As a result, there remains a major imbalance between robust demand and collapsing supply in the market which points to further house price gains in the near term," Wishart said.
New year, new challenges
Samuel Tombs, chief UK economist at Pantheon Macroeconomics said next year would further test the housing market as "mortgage rates likely will rise and affordability will worsen as a larger share of household incomes are taken up by spending on essentials, such as food and energy."
"If markets are right that Bank Rate will rise to 0.75% by the end of next year, then house prices probably will struggle to rise at all," he added.
Read more: UK house sales fall for a second straight month in August