UK AUTUMN BUDGET: Will Hunt cut taxes? How will GBP react this time around?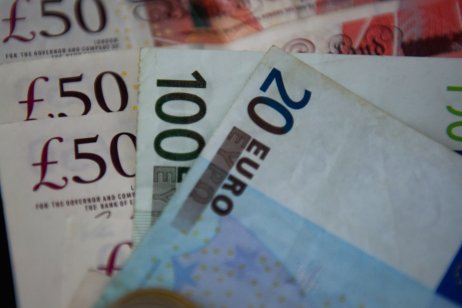 UK Chancellor of the Exchequer Jeremy Hunt will deliver the Autumn Statement on Wednesday at 12:00 GMT. The event serves to update Members of Parliament on the state of the country's finances and outline the latest plans for taxes and public spending. On the former is where there has been most speculation. Prime Minister Rishi Sunak has been promising to cut taxes and reduce debt but recent comments from Hunt suggest Conservative party members hoping for tax cuts could be disappointed.
In recent tweets posted on social platform X, Rishi Sunak stated that "now that inflation is halved, we can turn our attention to cutting tax. We will reward work, by cutting taxes and reforming our benefits system so work always pays". The latest data published by the Office for National Statistics (ONS) showed the Consumer Price Index (CPI) has more than halved in the last year, going from a peak of 11.1% in October last year to 4.6% last month.
But whilst the drop has been greatly welcomed, inflation continues to be too high and still a way away from the Bank of England's 2% target. The thing is the last leg of the disinflation process is usually the hardest. When prices are highly elevated there is enough momentum to bring them lower and correct to a more long-term sustainable level, but like when trying to lose weight, the last few pounds are usually the hardest as there is less to work with. We saw this in the US over the summer, as headline inflation picked up after hitting a two-year low of 3% in June.
Because of this, Jeremy Hunt has been conservative with giving too much away regarding tax cuts. "The one thing we won't do is any kind of tax cut that fuels inflation. We've done all this hard work. We're not going to throw that away," Hunt told Sky News' Sunday Morning with Trevor Phillips programme. This doesn't mean no taxes will be cut, as the door seems to be open to possibly cutting income tax but traders hoping for widespread cut in taxes could be disappointed. That said, the lower-than-expected CPI reading in October could have helped Hunt re-think his position.
Many investors may still be averse to rate cuts after last year's mini-budget presented by the then Chancellor of the Exchequer Kwasi Kwarteng saw UK markets drop in freefall after heavy tax cuts were announced. GBP/USD dropped to a 37-year low below 1.04. The playing field was much different back then, with inflation above 10% and rising, and the Bank of England's rate still below 2%. The economic landscape has changed a lot in the past year, so it is unlikely that the announcement of tax cuts could cause the same level of fear in markets, but depending on the extent of the cuts we could see some risk appetite in GBP unwound.
GBP/USD daily chart
Past Performance is not a reliable indicator of future results.
For now, GBP/USD has been driven mostly by the dollar side of the trade. After weaker-than-expected data in the US evidencing a softening economy, the US dollar has been falling heavily alongside yields as markets start to price in the first rate cut from the Federal Reserve, which has now been brought forward to May 2024 as per data shown on Reuters.