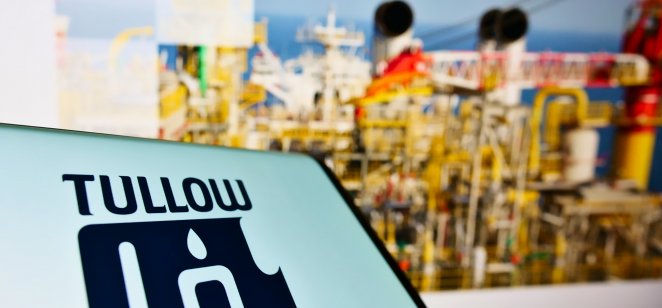 Content
When it comes to share price slumps, Tullow Oil (TLW) has been hammered pretty badly in recent years, and the announcement last month that the company is to merge with Capricorn – formerly Cairn Energy – did little to lift appetite in the Tullow Oil share price.
The Tullow Oil share price is down around 90% over the past 10 years and in a year-to-date, when other oil companies have thrived, Tullow is down 4.2%,
And since the 1 June announcement of the merger with Capricorn, the stock is down more than 17%. Why the weak comparative performance? And what is it doing to turn things around?
What is your sentiment on TLW?
Vote to see Traders sentiment!
Defending the merger
Of course, Tullow hopes, and believes, the merger with Capricorn can turn its fortune around, with the combined company adding further scale and reach in energy assets across Africa, while targeting around $50m a year savings in costs and synergies.
In an interview with the Sunday Times on 3 July, Capricorn chief executive Simon Thompson defended the £1.4bn merger against its critics – which includes major shareholder in both companies Legal & General Investment Management (LGIM) – saying investors would recognise the "stratigic rationale" behind the merger.
Thompson said: "This merger offers scale, co-ordination with our respective operations in Africa, potential growth, and returns for our investors. There was no other deal that would give us focus and scale like this."
LGIM's criticism of the deal focuses around its "strong reservations" that the proposed cost savings could be met and said the offer was "highly unattractive" to Capricorn shareholders.
Thompson hit back in Sunday's ST interview: "This is a good energy transition story, because we have an excellent reputation for working to high regulatory and environmental standards — and bearing in mind demand for oil and gas is likely to remain for many years, that's a good thing."
Tullow Oil share price performance
The London-headquartered and listed oil company focuses on oil and gas exploration, development, and production activities primarily in Africa and South America.
Falling oil prices generally (and particularly in 2015/16) along with a costly run-in with the Ugandan government over oil field plans and tax disputes, hit the Tullow share price hard and debts have built up – so far recovery has been nothing to write home about.
Ten years ago, the Tullow Oil share price stood at a lofty 1,271.4p; but just before Covid gripped, it had fallen to around the 220p level. On Monday, 4 July, it was languishing down at 45p a share.
Positives for the Tullow Oil share price
With no sign of tensions ending in Ukraine, and oil supplies looking scarce for a good while longer, Tullow Oil could look like a reasonable bet for investors if the merger with Capricorn pans out the way Thompson envisages.
Analysts at JP Morgan certainly see some reason for optimism – they recently set a price target of 82p.
And Tullow Oil receives a consensus rating of 'Moderate Buy' from Marketbeat. The company's average rating score is based on four buy ratings, four hold ratings, and no sell ratings.
Simply Wall St rates Tullow as good value based on its price-to-sales ratio (0.7x) compared to the peer average (3.5x). It sees Tullow's fair value price as 158p – essentially 69.2% undervalued.
Balancing risk and reward
However due to its debt level, Simply Wall St scores Tullow Oil 2/6 on financial health.
There are obviously risks with an investment in Tullow, not just its existing debt levels but the possible collapse of oil prices at some point – given that current supply pressures are geopolitically driven.
Tullow Oil may not even survive if oil prices plummet to levels seen in the recent past.
But with oil prices only going one way at the moment, investors may take on board broker ratings and buy – even if just a short-term position.
Read more