Transport group Go-Ahead (GOG) falls 23% on potential fine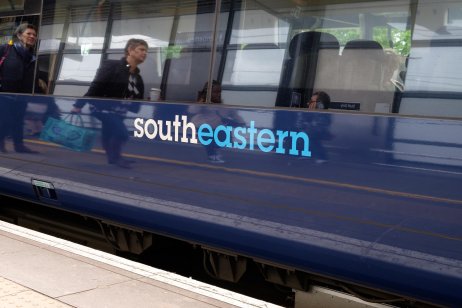 Shares in Newcastle-based passenger transport firm Go-Ahead (GOG) plunged on Thursday morning as it said it may face a fine over "serious errors" in its running of the Southeastern rail franchise.
Its share price was down 23.16% to 541.75p at 09:30 GMT, a near two-decade low, and has fallen 38.73% in the year to date.
Southeastern was stripped of its franchise operating rail services across commuter services in south-east London and Kent in October, with the government's Operator of Last Resort taking over.
At the time, the government said the decision was due to £25m of taxpayer money not being declared, which it called a "significant breach of the franchise agreement" by London & South Eastern Railway, which operated under the Southeastern brand.
Failure to disclose overpayments
Go-Ahead today said it had shared the results of a review into Southeastern's practices with the Department for Transport (DfT), which found "serious errors" in its engagement with the department over several years.
In a press statement, the company said: "The group accepts that, by failing to notify the DfT of certain overpayments or monies due to the DfT, LSER breached contractual obligations of good faith contained in the franchise agreements. Accordingly, the group has apologised to the DfT.
"The DfT has confirmed that it is considering its options for enforcement action in relation to this matter, including imposing a financial penalty under the Railways Act 1993.
"The behaviours identified by the independent committee which contributed to the management of LSER's contract with the DfT do not reflect the values and standards of conduct that the group expects of its colleagues."
Go-Ahead said it would include provision for a potential financial penalty in its full-year 2021 statement, which has been delayed until late January while Deloitte works on a new audit.
Trading pause
The company said it would not be possible to complete the audit before 3 January 2022, the latest date permitted to file its latest financial results under the Financial Conduct Authority's (FCA) rules.
It added that after consultation with the FCA, trading in its shares would be suspended from 7am on 4 January 2022 until publication of the results. It will then make an application to resume trading.
It will also be requesting a delay to its requirement to publish audited results in respect to its debt facilities and revolving credit facility.
Go-Ahead also owns several regional UK bus services, Govia Thameslink Railway, train services in Germany and Norway, and buses in Singapore.
Excessive reaction?
A market analyst told Capital.com that the big fall in share price was unwarranted. "It's always difficult when a company says share trading will be suspended, but wiping £60m off the company's market cap is excessive," said Gert Zonneveld, an equity analyst at Investec.
"At the moment it's not clear the DfT will issue a fine, and it's impossible to determine what that fine would be.
"The report didn't find anything new or dreadful, and the issues with the Southeastern franchise, which did not occur at a corporate group level, have already been addressed.
"The company is also facing challenges due to weaker demand for services in Norway and Germany and is likely to take provisions, but we already knew about these issues.
"It is unlikely to declare a dividend given everything going on, but this was already reflected in the share price. And its guidance is unchanged, which is encouraging."
Read more: Go-Ahead shares plunge after losing Southeastern contract