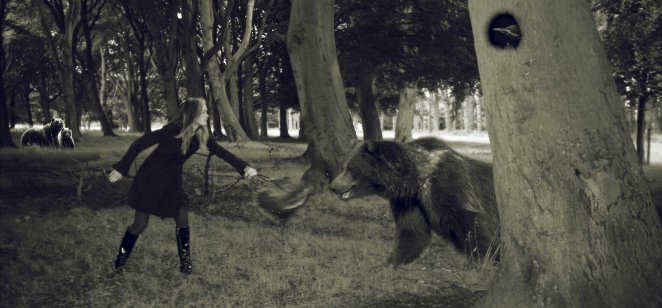 Content
While a bear market has forced many investors to the sideline this summer, trading small is predicted to continue as rallies and selloffs come and go, possibly pushing the market even lower.
Year-to-date, the Dow Jones Industrial Average (US30) is off 14%, the Nasdaq 100 (US100) is down 27% and the S&P 500 (US500) is 19% in red territory.
Will market sink further this summer?
In an interview with Capital.com, Michael Sincere, best-selling author of Understanding Options and Understanding Stocks, warned the bearish summer would fluctuate amid "numerous selloffs and rallies, with the market ending much lower over the next few months."
"Unfortunately, no one knows just how low the indexes will go, but based on my own technical analysis, it would not be a surprise to see the S&P slip to 3,200," he added.
What is your sentiment on US100?
Vote to see Traders sentiment!
S&P 500 (

US500

) price chart
What can traders do?
Amid economic downturns in markets around the globe, inflation, and ongoing supply chain disruptions due to new Covid-19 outbreaks in China, "traders should use indicators and oscillators to help guide them this summer," Sincere explained.
"For example, the Relative Strength Index (RSI) will help identify when a stock or index is overbought or oversold," he said. "Contrarian traders can take advantage by moving in opposite direction of the indexes, as the strategy has worked well over the last few months."
Start small: No tips, no tricks
According to Sincere, "there are no tricks this summer or any other, and a surefire way to lose money in the market is to buy stocks or any other financial product based on a tip."
"Traders should start by trading with a small amount of money and experiment with multiple strategies," he said. "Do your research, look at the stock or index on a chart and identify an entry and exit point."
"The good news is that bear markets eventually end, and when they do, there will be fantastic opportunities for patient traders to buy stocks that are on sale," he finished.
Nasdaq 100 (US100) price chart
Forecast: When will bear market end?
To control inflation, the US Federal Reserve announced the largest interest rate hike since 1994 last month. Meanwhile, energy prices are falling after skyrocketing earlier in the year amid Russia's attack on Ukraine.
David Russell, VP of Market Intelligence at the TradeStation Group in the US told Capital.com "We are beginning to see signs inflation is coming under control."
"And as it turns out, the inflation and recession horror stories were not as terrible as we thought they would be, and while there is a lot of negativity in the market as a result, there is also the possibility the pendulum will swing in a positive direction soon," he finished.
Read more: