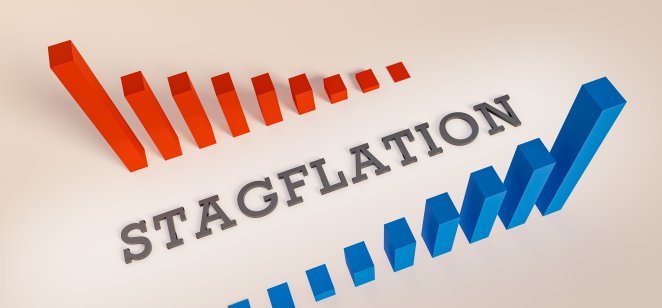 Content
Got that disco feeling? Wide leather belt and clashing colours? Yes, the threat of a 1970s revival is back as stagflation, which stalked industrialsed nations back in the seventies, prepares for a resurgence.
Stagnation is the train crash of economic stagnation, or lower growth, and high inflation, together.
Blame it on the good times?
Bank of America's (BoA) latest Global Fund Manager Survey claims 62% of investors – the highest reading since September 2008 – fear the global economy could be back in stagflation territory inside 12 months.
So BoA stock pickers have re-mixed a team of European stagflation-fighting stocks across healthcare, energy, consumer staples and utilities which, they think, could head off the threat, thanks to strong pricing power and dividends.
The five stocks below may offer some protection from a 1970's-style comeback – but stagflation shielding stocks don't come cheap, although some look better value than others.
The Capital.com European Five
Diageo (DEO) Pre-buy briefing
Reported operating profits were up 22.5% to £2.7bn ($3.5bn) for the first half of the year (2022) and Diageo's crucial operating margin rose too. Diageo's brands, from Baileys Irish Cream to Smirnoff, have diversity and geographical stability on their side.
While cost pressures – higher supply chain costs, shipping, packaging, etc – are all around, Diageo thinks margins for the full year should have further potential to rise.
Despite its high p/e ratio this company is dividend royalty – the returns have steadily improved over 30 years. As well as proving itself an alcohol powerhouse, Diageo is digitising itself as quickly as possible, which bodes well for future dividends and growth.
Price £36.76
P/E ratio 27.63
Greggs (GRG) Pre-buy briefing
The Greggs five-year plan is to double revenues by 2026 to £2.4bn, reflecting a hoped-for compound growth rate of more than 13%. While Greggs' share price is 26% down year-to-date it's on the up again in the last week, pushing 10% higher.
The franchise chain appears to be less exposed to pandemic pressures – it has fewer city-centre stores compared with Pret, for example. More evening trade, tied to deliveries, is also being targeted to up revenues. Ordering food in is now mainstream.
However higher prices for energy and food ingredients means higher costs, the bakery chain warned this month. CEO Roger Whiteside is retiring and property director Roisin Currie replaces Whiteside from May.
Price £24.80
P/E ratio 21.81
Nokia (NOKIA) Pre-buy briefing
The Finnish tech multinational's share price is 13% down year-to-date but almost 35% up over the year. There's a share buyback program to return €600m ($663.7m) over two years and deeper entrenchment in the 5G network infrastructure market (which is also highly cyclical).
| | |
| --- | --- |
| Long position overnight fee | -0.0500% |
| Short position overnight fee | 0.0140% |
| Overnight fee time | 21:00 (UTC) |
| Spread | 0.00600 |
| | |
| --- | --- |
| Long position overnight fee | -0.0500% |
| Short position overnight fee | 0.0140% |
| Overnight fee time | 21:00 (UTC) |
| Spread | 60.00 |
| | |
| --- | --- |
| Long position overnight fee | -0.0557% |
| Short position overnight fee | 0.0334% |
| Overnight fee time | 21:00 (UTC) |
| Spread | 0.020 |
| | |
| --- | --- |
| Long position overnight fee | 0.0089% |
| Short position overnight fee | -0.0251% |
| Overnight fee time | 21:00 (UTC) |
| Spread | 0.03 |
Nokia's dividend has been re-born and revenues should be higher in 2022 compared to €22.2bn in 2021 Nokia claims. Nokia has been hard up against the likes of Ericsson (Sweden) and Huawei (China) but boss Pekka Lundmark claims Nokia is determined to regain a tech lead.
Nokia has tended to underplay its ambitions, upgrading expectations after results, not before.
Price $4.82
P/E ratio: 16.73
Shell (RDSB) Pre-buy briefing
Shell's share price is more than 26% up over the last year and higher hydrocarbon prices bode well. The dividend yield is currently 3.42%. Overall, a dramatically improved outlook compared with 12 months ago.
Fitch says that dividends from Russian assets amounted to about $700m in 2021, which "is immaterial compared to Shell's operating cash flow of $45.1bn" so the Russian exit is not a huge deal. Recently JP Morgan said oil major share prices were still not factoring in soaring earnings from the oil majors.
Unknowns for Shell investors include a new lawsuit bought by environmental law group ClientEarth claiming Shell's 13 directors are not properly prepared for net zero. If the activists win then it could shift Shell's strategy.
Price £19.34
P/E ratio 9.61
Equinor ASA Pre-buy briefing
Equinor re-branded itself in 2018 from Statoil to diversify its business image yet it's still rooted in oil and gas with the Norwegian government owning much of the operation. Equinor's aggressively spending on renewables and the stock is up more than 67% in the last year.
Russia's invasion of Ukraine has had a huge impact on oil prices and the Norwegian resources giant looks likely to benefit from further disruption as well as further natural gas spikes. Like Shell and BP it has pledged to exit Russian joint ventures. It's rated strongly for its social governance credentials.
Equinor is expected to see some stock buybacks and special dividends, supplying additional investor insulation for the longer term.
Price NOK287.50
P/E ratio: 12.23
What's so terrible about stagflation?
The last time stagflation was around was the mid-to-late 1970s when oil prices soared and money seemed to be worth less by the day. This morning the Bank of England lifted interest rates for the third time in four months to 0.75% from 0.5% in an effort to quash the cost of living and support business confidence.
Four steps for confidence – or fear
Normally business dislikes rising interest rates but an inflation lead from the Bank of England this morning demonstrates leadership.
If the Bank of England is not perceived to do enough on inflation, it's likely inflation becomes self-fulfilling – which is extremely dangerous – ultimately meaning inflation can rage across prices, wages and just about everything. Hence the importance of the Bank of England to show a clear lead.
But much also hinges on economic growth – therein lies the stagflation spiral 'bit' and the anxiety that economic growth could slump simultaneously as inflation takes off.
Many economists consider stagflation worse than recession – utter misery.