Trading cybersecurity stocks: AI solutions and trendy stocks
Subscribe to Weekly Highlights
The major market events for the week ahead right in your inbox.
Subscribe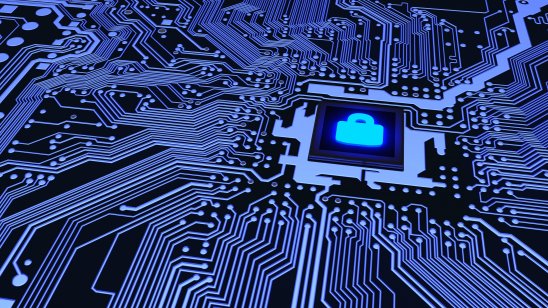 Cybersecurity – the protection of internet-connected systems ranging from data through to hardware – is becoming increasingly more relevant as technology becomes more and more sophisticated at a near-exponential pace.
As an evernumber of increasing devices in your everyday life are connected to the internet, the need for more complex cybersecurity systems are demanded.
Almost 20 years ago, cybersecurity for the average person didn't go much beyond anti-malware programmes and the occasional changing of your passwords. But as internet-based technology seeps into our everyday lives, more advanced threats come with it.
Our computes store a wealth of data that includes bank details (or internet banking passwords) and enough information about you to commit fraud. It is like we all have a digital version of ourselves that exists on our computers and smartphones alone.
On an institutional scale, organisations such as the UK's National Health Service (NHS) and companies like British Airways (BA) have suffered huge data breaches in recent years. This advance over the last two decades has pushed cybersecurity firms to offer evermore complex solutions to ensure our safety. In doing so, the cybersecurity industry has been given the chance to become even more profitable.
Artificial intelligence is a trend to watch for cybersecurity stocks
Artificial intelligence and machine learning have been at the forefront of technology in the last half a decade or so. Their vast applications are still being realised, but it looks as if AI has almost limitless potential and application across various industries.
Integrating AI with cybersecurity will not only protect existing threats from viruses but will also be able to identify newer viruses and even predict what future malware might look like. When you have a security system built with AI, the software could help create better prevention and recovery strategies as well as ensure an effective standard of security. This trend in the cybersecurity space is given rise to security models that are driven by data and constantly improving.
Amongst the various uses when integrating AI and cybersecurity, several standout as particularly useful.
AI systems can be used to scan fingerprints, retina and palm prints accurately to enable biometric logins for devices. Passwords are particularly sensitive to cyber attacks, as are addresses and credit card details. Biometric logins provide a safeguard to these kinds of attacks and can further ensure secure logins. These effective biometric logins can be combined with passwords to provide greater security. This kind of technology is beginning to be seen on smartphones produced by Apple and Samsung.
Traditional anti-malware systems are constantly having to be updated to include new types of malware. It is estimated that around 10 million new malware were created every month in 2019. Traditional anti-malware are inefficient in tackling new strains of malware.
The adoption of AI caters to this problem. Cybersecurity firms are developing AI systems that can spot viruses by identifying inherent malicious behaviour in software and files. This could also be applied to online security and redirection to malicious domains. AI-based predictive analytics are much more efficient when compared to software updates.
One of the more substantial uses for AI is the potential for Natural Language Processing. Systems using AI technology can automatically collect data by scanning through articles, studies and news – collecting data in the process. This can then be processed by the technology, which will effectively allow self-taught cybersecurity systems that would be able to make predictions and stay updated on the latest threats.
Organisations traditionally use authentication models to secure important data. But if someone with higher authentication status is accessing files remotely, then the whole system could potentially be compromised using the network this person is on, if it is not secure. However, AI can use multi-factor authentication to effectively create a global authentication framework that alters access based on factors like location or network. This will ensure security on remote networks.
What is your sentiment on EA?
Vote to see Traders sentiment!
Cybersecurity stocks to watch within the industry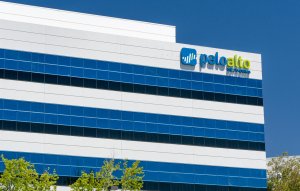 Palo Alto Networks Q4 18 results, announced at the end of February, exceeded expectations, allowing the stock to climb 6.1% on the day. The firm announced that adjusted earnings were up 44% from a year-on-year perspective with a valued of $1.51 per share. Their revenues rose to $711.2 million, which is a 30% increase.
For the April quarter, Palo Alto is expecting a profit of $1.24 per share, and this is taking into consideration the costs related to Demisto acquisition, meeting analyst expectations. The firms said that it is expecting a revenue figure of $702 million, which is higher than analyst estimates.
The firm also announced a stock repurchase program to the tune of $1 billion, which many expect might keep the price propped up at its current value.
Despite this, venture capitalists such as Rick Grinnell have taken a bullish position on Palo Alto. The value of Palo Alto has almost tripled compared to half a decade ago, whereas during the same period, the value of Proofpoint has increased almost eightfold. Whatever the future holds for Palo Alto, it is an interesting stock to watch for capitalising on market trends.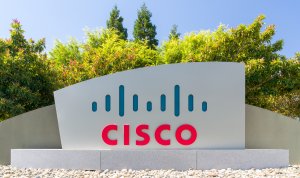 Cisco Systems is an American multinational security and cybersecurity company. Cisco is widely recognised as a leader in the market alongside cybersecurity firms such as IBM Corporation and Check Point Software Technologies.
Having acquired cybersecurity startup, Duo Security, for $2.35 billion dollars last year, Cisco has had a solid start to 2019. With an increase in the stock price of almost 30%, Cisco is bullish for many analysts. Other noteworthy stocks include Okta Inc, Fortinet and Symantec Corporation.