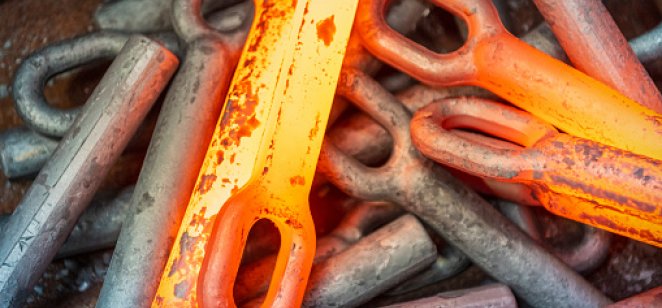 Content
The global economy may be built by steel but harden yourself if you're invested in the metal: the share prices of steel manufacturers like Thyssenkrupp (TKA) is down 75% since 2017 while competitor ArcelorMittal (MTus) is down 20% year-to-date.
Even a potential supply-demand crisis part-caused by the Russian-Ukraine war – President Volodymyr Zelensky's balls look made from the stuff – don't appear to give some Western-based steel manufacturers a new edge.
What is your sentiment on TKA?
Vote to see Traders sentiment!
Not so stainless
However, a new Global Energy Monitor (GEM) report says the global steel industry may have to write down $500bn plus in the future.
How long might the shock to steel shares, like Thyssenkrupp stock, last? That depends on which shares you're in. There's plenty of sector sensitivity.
For example, Indiana-based Steel Dynamics (STLD) is up 92% over five years and 17% up in the last year, despite falling 21% in the last month.
Still standing?
Despite the environmental cost and emissions concern, traditional coal-based blast furnaces are still being built.
GEM says this means the global steel sector could be lumbered with stranded assets worth more than $500bn if they become obsolete over time.
Steel trap
Rising carbon taxes from the European Union are also threatening profit margins if steel makers don't decarbonise.
"The full emissions foot­ print of steelmaking may be drastically greater than reported when coal mine methane emissions are considered," the GEM report warns.
Yet on the surface, the steel story looks positive as well as vital for decarbonisation – think solar panels and wind turbines.
Forge a new path – where to look
Some steel makers, simply, are better positioned.
For example, Nucor (NUE) operates electric-based furnaces and is up more than 60% in the last five years, though down 5% year-to-date.
Ohio-based Timkensteel Corp is up 18% year-to-date and 43% up over the last year. Swedish steel maker SSAB (Ssab) is up 13% over 12 months.
But industry behemoths like United States Steel Corp (X) is down almost 50% over five years and ArcelorMittal (MTus), already mentioned, is down more than 11% in the last year.
Skeptic electric
While electric furnaces are more environmentally friendly and can make steel from recycled scrap metal, the electricity demand is still massive and therefore expensive.
Also, not all higher margin steel products can be made from electric furnaces – and there's scale challenges too.
There is potential in hydrogen technology but it's a massive energy hog and needs billions of investment currently.
Blast from the past? Not yet – the heated argument against planet-killer furnaces:
To make steel massive levels of carbon dioxide is made when iron ore is melted to create steel.
In total, steel makers contribute almost 10% of all human-made greenhouse gases.
A revolution in steel-making is needed if 'green steel' is to be achieved, yet global steel demand is rising, especially in Asia and China.
So, some serious financial risk is now attached to steel stocks.
The GEM report says the shift to electric furnaces is simply "too slow" – but the report also says it's not too late for the sector to change its emissions ways.
The risk not to could be big for some players – share price sparks could fly.
Further reading