The major cryptocurrencies that gained over 1,000% in 2021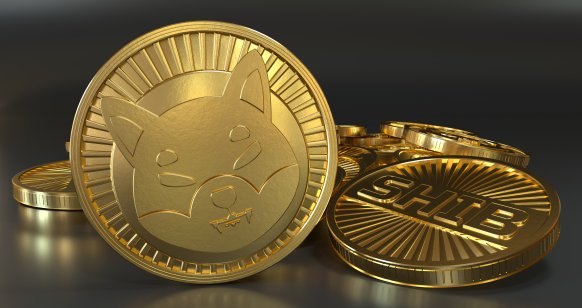 The year 2021 marked a milestone for the cryptocurrency market, with 14 out of the 50 biggest digital coins surging over 1,000% in 2021. However, it was also a highly volatile year, with many virtual tokes experiencing a wild ride riddled with steep rises and deep plunges. Depending on their entry point, investors could have either made or lost significant amounts of money.
While most of the 14 major coins listed below ended 2021 on a high note, with value in some cases multiple times higher than their opening price of the 2021, their performance was far from straightforward, with some seeing 24-hours plunges as deep as 44%.
Most of the coins fall under one of two categories: 'metaverse token' and 'Ethereum-killer'. Metaverse tokens started surging last autumn after Mark Zuckerberg announced Facebook's new venture into the metaverse, sparking keen interest in cryptocurrencies used as unit of exchange in the virtual world.
'Ethereum-killers' are projects – mainly open-source blockchain protocols – that are aiming to outperform Ethereum's network speed and bring down its high gas fees.
All figures quoted are as per 31 December 2021 at 8:30 GMT.
1. Shiba Inu (SHIB)
Trading at $0.00003446; year-to-date: 28,957,883.2%; rank: 13
Shiba Inu (SHIB), launched in August 2020 by 'Ryoshi', has had quite a ride. It started the year at $0.000000000119, according to CoinMarketCap.com.
Following a stunning rally, the coin briefly made it to the top 10 biggest cryptocurrencies by market capitalisation in October. The digital token was promoted as the "dogecoin killer" – hinting at SHIB's ambition to outperform the original Shiba Inu dog-themed cryptocurrency, dogecoin (DOGE), which was created in 2013.
2. Gala Games (GALA)
Trading at $0.4625; year-to-date: 44,900%; rank: 49
With the tagline "blockchain games you'll actually want to play", Gala Games was launched in 2011 by Eric Schiermeyer – a co-founder of social and mobile games company Zynga, which has launched games like Poker, Mafia Wars and Farmville.
GALA is an example of one of the metaverse tokens that benefited from Facebook's announcement on 28 October 2021 that it would rebrand as 'Meta' and focus on the metaverse.
The token further gained from the news on 21 November of it being listed on major cryptocurrency exchange Coinbase. GALA started the year at $0.001442 and climbed to an all-time high of $0.84 on 26 November 2021.
3. Sandbox (SAND)
Trading at $5.98; year-to-date: 16,055.2%; rank: 31
The Sandbox is a blockchain-based virtual world that allows users to create, build, buy and sell digital assets in the form of a game. Its native currency, SAND – also a metaverse token – surged by 641% since the Facebook rebrand announcement in end October 2021.
Shortly after the announcement, SAND was trading at $0.03568, and reached its record high on 25 November 2021.
4. Axie Infinity (AXS)
Trading at $95.27; year-to-date: 15,976%; rank: 30
Axie Infinity is a Pokemon-inspired play-to-earn metaverse game built on the Ethereum blockchain. Players gather to collect, raise, breed and battle digital pets dubbed 'Axies', using its native token (AXS) to trade.
AXS started the year at $0.54 and reached all-time high of $165.37 on 6 November 2021.
5. Polygon (MATIC)
Trading at $2.57; year-to-date: 14,007.9%; rank: 14
Polygon is a scaling solution for building and connecting Ethereum-compatible blockchain networks. MATIC's price had already been on upward trajectory when the news broke that Uniswap, the protocol for exchanging cryptocurrencies, had launched Polygon.
According to Polygon co-founder Mihailo Bjelic, "All Uniswap V3 contracts are now deployed to the Polygon PoS mainnet, and Polygon is already supported in the official Uniswap interface," as he wrote in a blog post on 22 December 2021.
6. Terra (LUNA)
Trading at $86.46; year-to-date: 13,213.7%; rank: 9
The Terra protocol is decentralised and open-source public blockchain protocol for algorithmic stablecoins. Terra has two native tokens: TERRA, which tracks the price of fiat currencies; and LUNA, its native staking token, which absorbs the price volatility of TERRA.
7. Fantom (FTM)
Trading at $2.12; year-to-date: 12,204%; rank: 35
Launched in 2018, Fantom is a scalable blockchain platform for decentralized finance, crypto DApps (decentralized applications) and enterprise applications. It aims to offer an alternative to Ethereum. As such, its native cryptocurrency fantom (FTM) was one of the cryptos that most recently earned the reputation of being an "Ethereum killer".
FTM was trading at $0.01692 and reached its record high of $3.48 on 28 October, 2021.
8. Solana (SOL)
Trading at $174.13; year-to-date: 9,352.7%; rank: 5

Another "Ethereum killer", Solana (native currency SOL) is a decentralized blockchain project that was launched in March 2020 by Anatoly Yakovenko.
SOL's price started the year at $1.51 and climbed to all-time high at $260 in November.
9. Decentraland (MANA)
Trading at $3.33; year-to-date: 3,876.71%; rank: 29
Decentraland, launched in 2017, is "a virtual reality [VR] platform powered by the Ethereum blockchain", according to its whitepaper. Users can create, experience and monetise content and applications. Land in Decentraland is permanently owned by the community, giving them full control over their creation.
The metaverse token native to Decentraland is called MANA, which can be used to acquire non-fungible tokens (NFTs) and virtual land. It is the biggest metaverse coin by market capitalisation.
10. Dogecoin (DOGE)
Trading at $0.1742; year-to-date: 2,918.59%; rank: 12
Originally launched in 2013 as a joke, this dog-themed meme coin, also modelled on the Shiba Inu breed, rallied in May 2021 as bitcoin (BTC) hit its then-record high. Its popularity has often been attributed to Elon Musk's frequent tweets about it – for example, he referred to Dogecoin as "the people's crypto" in a tweet on 1 February 2021.
Most recently, the coin's price surged by over 33% after he announced on Twitter on 14 December that Tesla would accept the coin as payment for merchandise.

DOGE was trading at $0.004681 at the beginning of the year and reached a record high on 8 May 2021.
11. Avalanche (AVAX)
Trading at $105.25; year-to-date: 2,735.37%; rank: 11
Avalanche (AVAX) is smart-contract platform and another Ethereum challenger.

Avalanche's native token, AVAX, surged in November after the platform's developer, Ava Labs, announced a partnership with the 'Big Four' accounting companies (PwC, Deloitte, KPMG and EY).
12. Helium (HNT)
Trading at $36.57; year-to-date: 2,595.68%; rank: 44
Helium (HNT), which launched in July 2019, is a decentralized blockchain-powered network for Internet of Things (IoT) devices.
HNT was trading at $1.30 at the beginning of the year and climbed to a record high of $55.22 on 12 November 2021.
13. Binance coin (BNB)
Trading at $522.57; year-to-date: 1256.79%; rank: 3
Binance coin (BNB) is the native cryptocurrency token issued by Binance, which is one of the world's largest cryptocurrency exchanges.
The coin started the year trading at $37.37 and reached its record-high price of $690.93 on 10 May 2021.
14. Near Protocol (NEAR)
Trading at $15.29; year-to-date: 1015.42%; rank: 24
Near Protocol (native token: NEAR) runs on a layer-one blockchain, which, acccording to its white paper, provides an ideal environmnent for deploying and operating decentralised applications. It also creates a developer and user-friendly platform.
NEAR started 2021 trading at $1.39 and climbed to a record high of $16.39 on 27 December 2021.