The hospitality sector's slow road to recovery post-COVID-19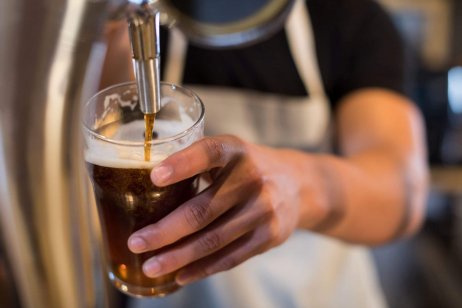 This week, UK Prime Minister Boris Johnson outlined his plans for the UK's return to normality. The PM gave the go-ahead for 'freedom day' in England next week as outlined in the nation's roadmap out of lockdown.
One of the sectors to be hit hardest by the COVID-19 pandemic restrictions has been the hospitality industry, which has also seen a sharp loss in staffing as former employees have sought new avenues for work.
Equity sell-off
The pandemic led to a sharp sell-off in equity markets across the globe, with decisions being made to shut down hotels, restaurants, theme parks and cinemas.
The Restaurant Group Plc, which owns Frankie & Benny's, Chiquito, Coast to Coast, Garfunkel's, Wagamama and others, closed 125 outlets last year.
According to Danni Hewson, AJ Bell's financial analyst, the stock price of hospitality chains also dropped drastically over the last year.
Said Hewson, "According to Sharepad, from pre-restrictions (29 February 2020) to post-restrictions (19 July 2021), shares in JD Wetherspoon were down by 19%, Whitbread had declined by 10.89% and Mitchells & Butlers was down by 20%."
She added that the hospitality sector had been "battered by lockdowns and social distancing requirements".
Slow recovery
"Businesses have taken huge losses. 'Freedom day' won't wave a magic wand, and shareholders will need to be prepared to ride out the next year.
"Recovery is going to be slow, and there are going to be a number of challenges to contend with, both those expected and those that come from left field," continued Hewson.
"If the summer passes without a major uptick in case numbers and if restrictions aren't reimposed over the crucial Christmas period, then businesses and investors can start to release the breath they've been holding on to," she added.
Analyst Kathleen Brooks, founder of Minerva Analysis, said the recovery depends on the latest wave of COVID-19.
"Removing all restrictions on 19th July, in theory, should be good for the sector, but investors are wary in case more freedom now leads to another lockdown later," Brooks said.
She added that despite restrictions easing, the ongoing trend is that recovery will be tough: "I think it remains tough for the sector. Take Wetherspoon, for example – while results, particularly, were better than last year; the bar was low. Also, Wetherspoon lost out by not showing the Euro 21 football, so it's partly of their own doing.
"For other pubs, the football and England's success at getting to the final should mean that Q3 got off to a good start, even with social distancing.
"Ultimately, until we can live with corona and have no new restrictions, the hospitality sector will be at risk." Brooks said.
New trend
Hewson said that pre-pandemic, the pub trade was looking good and the trend of closures had reversed, with more opening than closing.
She added that the new trend in the industry could be that consumers start to eat and drink at home, rather than dine out.
"Real ale was becoming a real selling point, and gastropubs were exploding in number. The pandemic stopped the momentum in its tracks, and there will be concern that the public has become used to drinking at home at supermarket prices.
"Investors will note that the share price of businesses like Wetherspoon, Mitchells & Butlers, Fuller Smith, Turner and Whitbread has remained stubbornly depressed since the May reopening, which allowed indoor socialising again, but much of the anticipated gain from this period had been previously priced in, and the impact of continuing social distancing measures on revenues had been well signposted.
"Table service, mask-wearing and limited capacity, coupled with the additional costs of extending outdoor spaces and additional precautions, will have come with a price.
"What investors are waiting to see is how pubs, particularly small pubs and city centre pubs, will navigate life with COVID," Hewson said.
Wetherspoon, VAT and labour shortages
Recently, Tim Martin, founder and chairman of JD Wetherspoon, used his company's trading update to slam the UK government, calling its plans to raise value-added tax (VAT) on food in pubs pre-pandemic levels next year "unfair".
Martin has said this will delay the recovery of the hospital sector.
"On the one hand, Tim Martin has a point about higher VAT rates for food served in pubs. Readymeals bought in supermarkets are now so ready it's almost like having a chef in house.
"But people are bored of their own four walls, bored of dinner-table conversations with the same faces and they're desperate for change.
"Taxation for the most part hasn't kept up with societal change, and there are areas like business rates where the government should look again. Levelling the playing field will require effort, because a different game is being played on it to the one that was being played even a decade ago," Hewson said.
However, the real concern for some comes from the labour shortage that the industry is seeing. Many of the hospitality workers who were furloughed during the pandemic are not returning to the restaurants and pubs they previously worked at. This has left a shortage of staff.
"It's massive. However, this will lead to a reckoning in the hospitality sector. For too long, there's been a surplus of labour, and some elements of the sector haven't treated staff well and have paid poorly.
"While no analyst likes to encourage rising inflation, better work conditions and higher pay will attract people to the sector eventually. In my view, this is a long time coming," Brooks said.
Hewson added: "Will staffing continue to be an issue? The answer is probably yes.
"Though some businesses have kept staff on furlough through the whole pandemic, others have not. Some furloughed workers sought out new employment anyway, and have found more sociable hours or better rates of pay."
Read more: Wetherspoons slams UK government for post-pandemic VAT rise