The Grinch steals natural gas futures Thursday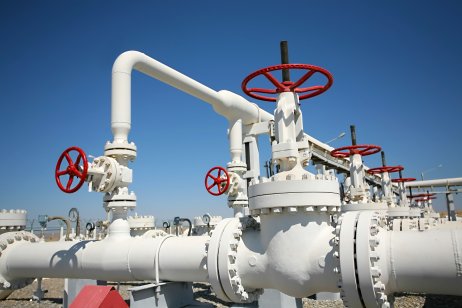 This Christmas, the Grinch's sled has landed in the land of natural gas futures, stealing all the joy for investors and traders.
Natural gas futures continued their losing trend. By mid-morning Thursday, futures lost nearly 4% to $3.75MMBtu for January 2022 deliveries on the Nymex exchange.
Weather forecast
The trend could continue for at least a week. NatGasWeather reports that next week, domestic demands for natural gas will continue to be light, as a high-pressure system hovers over the central, southern and eastern portions of the US with temperatures reaching into the 40s to 70s Fahrenheit.
The West and Northern Plains' temperatures could range from -10 into the 40s Fahrenheit.
NatGasWeathers's Global Forecast System predicts freezing air coming from the Northern Plains across the northern part of the country the first week of January.
America's northern neighbour could see a small shift north/south with frigid cold stagnating over southern Canada, resulting in an increased demand for natural gas there.
Europe could also experience much colder weather for the beginning of 2022.
What is your sentiment on Natural Gas?
Vote to see Traders sentiment!
Storage
Last week, working gas in storage was 3,362 Bfc, according to the US Energy Information Administration's estimates, a decrease of 55 Bcf from the previous week.
Natural gas supplies were 234 Bcf less than the same time last year and 34 Bcf above the five-year average of 3,328 Bcf. At 3,362 Bcf, total working gas is within the five-year historical range, according to the EIA.
Spot markets
The warmer weather has also punched the spot market over the Christmas weekend, which only adds "to difficulties in stemming the bleeding" for natural gas bulls, said Eli Rubin, senior energy analyst at EBW AnalyticsGroup.
Overall, he said the market generally is willing to look past the near-term warmth as frigid conditions are only around the corner.
Crude
Meanwhile crude prices stabilised after a spate of mostly positive Covid vaccine and treatment headlines in the fight against the Omicron variant.
West Texas Intermediate continued its climb, jumping .71% Thursday morning to $73.28 a barrel.
"It seems all the major catalysts that await oil in the New Year lean toward higher prices," said Edward Moya, senior market analyst with OANDA.
This week, he said supply disruptions from Libya and Nigeria and a bullish EIA report on prices and production has WTI crude trading comfortably well above the $70 level.

"The US is a net exporter again, diesel demand roared back, and stockpiles are dropping," he said.
With that, it's time to wish a Merry Christmas to the domestic crude industry.
Read more: Gold analysis: What's next after surpassing the Read more: Gold analysis: What's next after surpassing the $1,800 mark?,800 mark?