Tether slips below $0.95 to hit crypto risk sentiment further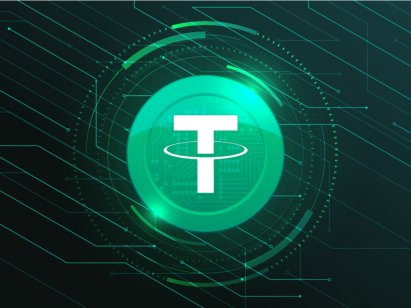 Tether (USDT) became another stablecoin to lose its peg against the dollar Thursday European morning, slipping briefly below $0.95. The ongoing turmoil in the stablecoin market "could continue to weigh on the risk sentiment towards the whole crypto complex", according to Capital.com's macro analyst Piero Cingari.
This week saw the collapse of TerraUSD (UST), which fell 70% to trade as low as $0.30 in what was seen as one of the most defining moments in crypto history. Before the crash, UST was the third biggest stablecoin by market capitalisation.
The crash has prompted passionate discussions about algorithmic stablecoins. TerraUSD, an algo stablecoin, maintains its peg via an arbitrage relationship with its sister token, LUNA. But the system failed to live up to its promises, sending both UST and LUNA into freefall.
Meanwhile, regular stablecoins, which purport to have reserves in fiat currencies, held steady during the crash to maintain their 1:1 peg. However, at 6:30 UTC on Thursday 12 May, USDT started sinking as low as $0.9485, according to CoinMarketCap.com. It recovered over a period of three hours to move above the $0.98-$0.99 range, where it was trading at the time of writing.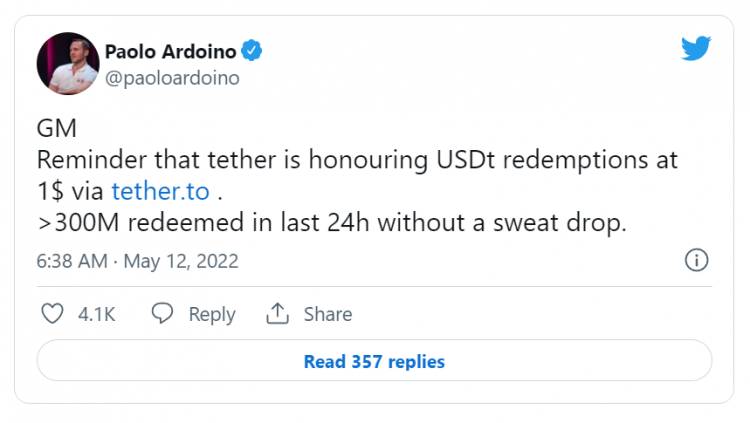 Risk sentiment towards the whole crypto complex at risk
Cryptocurrency's market sentiment has been gripped by fear for the last five weeks, according to the Crypto Fear & Greed Index. And the ongoing stablecoins crisis could hit sentiment even further, cautions Cingari: "The stablecoins market is already valued at $169 billion dollars, thus it lacks the systemic capacity to meaningfully spill over into other assets, but that could continue to weigh on risk sentiment towards the whole crypto complex."
Cingari says it is a good time to think about shifting to quality projects: "One of the crucial things crypto traders should consider at this stage is a flight to quality. In a context of declining liquidity in financial markets and rising interest rates, only those projects with a breakthrough impact on the economy can really survive."
"The bubble might burst on the least important crypto ventures, which have just been boosted by free money and herd behaviour in recent years," Cingari adds.
What is your sentiment on ETH/USD?
Vote to see Traders sentiment!
Last blow to stablecoins?
Alluding to US President Joe Biden's executive order from March, which also encouraged the Federal Reserve Board to research central bank digital currencies (CBDCs), Cingari says: "The last blow to stablecoins may soon be inflicted by the introduction of central bank digital currencies, which are being deployed in several countries around the world."
"What will be the true motivation for keeping a stablecoin that lacks transparency and is backed by assets that may lose value or become illiquid during times of crisis, if the Federal Reserve releases a digital dollar?"
Earlier this week, the Fed reiterated its warning about stablecoins posing risks to financial stability in a report published on Tuesday.