Tecnoglass (TGLS) falls 12% after providing business update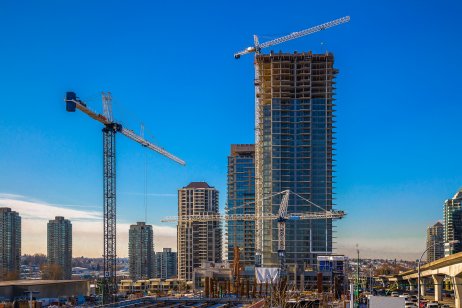 Stock in architectural glassmaker Tecnoglass continued its rapid decent on Friday, falling by 12% to $18.97 per share by 13:30 UTC despite the company telling investors that it is raising its outlook for the rest of the year.
Tecnoglass also responded to allegations made in a short-seller report that was published on Thursday, calling them "personal, and arguably discriminatory, attacks."
Including the more than 55% combined decline between Thursday and Friday, Tecnoglass's stock is still up more than 183% so far this year.
Business update
Tecnoglass published a business update on Friday that said the company has earned revenues of $456m (£343.68m) through the end of November.
The company also said its adjusted earnings totalled $140m, a 50% increase when compared to last year.
Based on its financial performance, Tecnoglass raised its full-year projection to between $490m and $495m with an adjusted EBITDA of between $147m and $150m.
In comparison, five analysts surveyed by Yahoo Finance think the company will report revenue of $491m for the entire fiscal year.
Tecnoglass also increased its quarterly cash dividend by 136% "as a sign of its confidence in the company's ability to achieve its growth objectives and the strength of the momentum in the U.S. single-family residential business," the company said.
Short seller report
The business update follows a report published by Hindenburg Research, a company that is short selling Tecnoglass' stock, that accuses Tecnoglass of covering up illicit business practices, including alleged ties to the Cali Cartel in Colombia.
Tecnoglass described Hindenburg's report as full of "inaccurate statements, groundless claims, character attacks, and speculation with the intent of misleading investors and driving down the value of the company's shares for their personal gain."
The company also asked its shareholders to read its filings with the Securities and Exchange Commission for "more details on Tecnoglass's performance, related party transactions, accounting policies and practices, and its outlook."
Read more: Tecnoglass (TGLS) down 45% on short-seller's report