TATAMOTORS increases passenger vehicle prices in India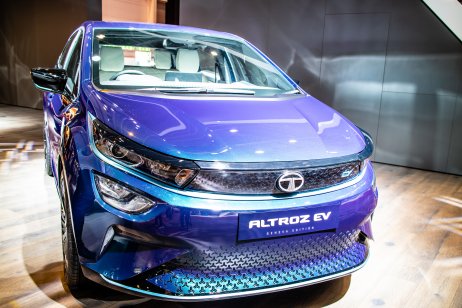 Automobile giant Tata Motors (TATAMOTORS) announced on Tuesday that it would marginally increase the prices of passenger vehicles sold in India, effective from 19 January.
The seller of both conventional and electric vehicles (EVs) said cars booked on or before 18 January would be insulated from the move.
From Wednesday, "an average increase of 0.9% will be implemented, depending on the variant and model", noted a media statement from the firm. "At the same time, the company has also taken a reduction of up to INR10,000 on specific variants, in response to feedback from customers", it added.
Rise in input costs
"While the company is absorbing a significant portion of the increased costs, the steep rise in overall input costs has compelled it to pass on some proportion through this minimal price hike", Tata Motors explained in the release.
The Jaguar Land Rover (JLR) parent has a market capitalisation of around INR2trn ($26.87bn) on the National Stock Exchange (NSE), where its shares have rocketed some 112% over the past twelve months.
Global sales climb 2%
The Tata Motors group's global wholesales during the quarter through December 2021, including JLR, increased by 2% year over year at 285,445 units, according to a 13 January press release.
Wholesales of all passenger vehicles during the period under review slipped 3% year on year at 182,673 cars.
Wholesales of commercial vehicles, including the Tata Daewoo range, shot up 14% year over year at 102,772.
Green mobility plans
Last month, the maker of the Nexon electric sports utility vehicle incorporated a subsidiary in the sub-continent to execute its clean mobility plan there.
Tata Passenger Electric Mobility (TPEML) was floated with an initial capital of INR7bn. It would "manufacture, design, develop all kinds of services related to electric vehicles/electric mobility, hybrid electric vehicles of all kinds and all descriptions", according to a 22 December regulatory filing.
Read more: It is prudent to be cautious: Edelweiss' Anshu Kapoor