Sweetgreen (SG) leverages tech to double share price in debut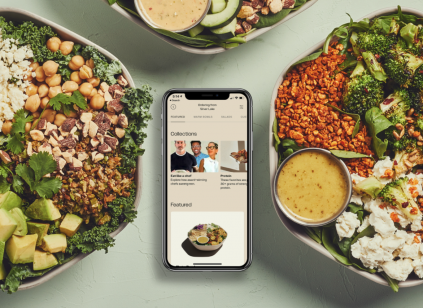 Fast-casual salad chain Sweetgreen doubled its offer price to trade at highs of $56 per share in its Thursday debut on the New York Stock Exchange.
Sweetgreen priced its sale of 13 million shares at $28 per share on Wednesday raising $364m. That price was above earlier estimates of $23–$25 per share and more than the $12.5m it initially expected to raise.
The company's valuation shot up to around $5.53bn as shares doubled at the open and continued to trade just under $50 per share through the afternoon.
Technology and environment
Sweetgreen seeks to differentiate itself from the crowded fast-casual space by leaning on technology and touting its environmental credentials.
The percentage of total revenue coming from digital channels increased to 75% in 2020 up from 50% in 2019 and has only dipped slightly to 72% through the first half of 2021 as consumers return to in-person activities, according to the company's IPO prospectus.
Additionally, 56% of total sales in 2020 came from Sweetgreen's own app as opposed to 18% from third-party apps such as DoorDash, Grubhub and Uber Eats in fiscal 2020.
The company is also attracting environmental, social and governance investors for its commitment to becoming carbon neutral by the end of 2027. Sweetgreen further claims its plant-forward menu – which changes five times a year based on seasonality – means that it is already 30% less carbon intensive than the average US diet, according to the company's third-party climate technology partner Watershed.
Financial overview
As of the end of June, Sweetgreen has 129 restaurants across 13 states including its original locations in Washington DC, according to the prospectus.
Those restaurants produced net revenue of $147.6m through the first half of 2021, up from $105.8m during the same period last year. Sweetgreen is on pace to surpass full-year 2020 revenue of $221m and possibly 2019 revenue of $274m.
Sweetgreen reported average restaurant sales of $2.4m per unit this year, up from $2.2m in 2020. However, average unit volumes are still down from around $3m per restaurant in 2019, reflecting the work-from-home environment where people are cooking more through the Covid-19 pandemic.
The salad chain reported $54.3m of losses through the first half of the year, which is down from $64.7m of operating losses over the same period the year prior.
Read more: Chain eatery Sweetgreen joins food lineup to go public