Sustainable plastic approach could have major climate impact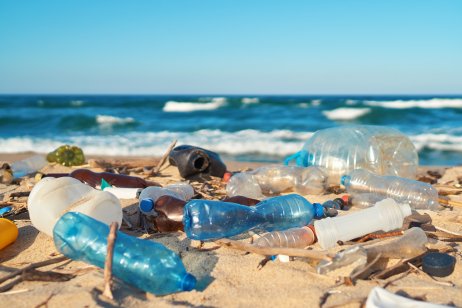 A new research showed that creating a plastic value chain with more sustainable practices across production, waste collection, recycling and lower-carbon, renewable feedstocks is needed to stem plastic flowing into the environment.
After 50 years of carefree consumption, urgent transformation is needed to negate large-scale greenhouse gases being emitted annually by the sector into the global atmosphere.
In 2021, the plastic industry will have produced 1.2 gigatonnes (GT) of carbon dioxide equivalent. At the same time, emissions from the industry are set to rise by 90% over the next three decades as demand for plastic products increases.
Cut plastic economy
The research, conducted by global consulting firm Wood Mackenzie, used a scenario to identify where the industry can act to reduce its environmental footprint, while continuing to deliver essential products and services supported by the plastic economy.
"Plastic has been a complete gamechanger over the past 50 years. It has become a vital part of everyday life and is now pivotal to the energy transition," said Andrew Brown, head of polymer demand at Wood Mackenzie, in an emailed statement.
"However, the balance has shifted too far towards low-cost, disposable plastics, which cause environmental damage at every stage in their life cycle, and it needs more than a nip and tuck approach to address this," he added.
Peak plastic
Items from polyester clothes to plastic bottles and supermarket shrink-wrap are most publicly recognised as villains of the plastic industry. The average human currently consume approximately 50kg of plastic annually.
The results from the research show that the industry can deliver a "peak plastic" future, in which demand growth moderates and consumption of fossil fuel feedstock declines.
By using the scenario, carbon emissions returning to around 1GT by 2050, peaking at 1.45GT in 2035. This was nearly half of 2GT emissions in 2050 in the base case scenario and a total saving of 8GT over the next 30 years under peak plastic.
Mismanaged waste will be down by 45% versus the base case, saving one billion tonnes of plastic waste going into the environment, open burning or unsanitary dumps over the next three decades.
Plastic substitute
However, without any offsets, the scenario shows the sector producing 1GT of emissions in 2050, while tens of millions of tonnes of poorly managed waste would continue to flow into the environment.
Under Wood Mackenzie's scenario, business models that seek to eliminate plastic substitute it with other materials or develop innovative reuse models displaces 90 million tonnes of polymers in packaging, apparel, retail and hospitality in 2050, corresponding to 13% of all plastic demand and a quarter of plastic demand in these sectors, said Brown.
"An important first step to improving the sector's footprint is to restrict our appetite for the convenience of disposable plastics in fast-moving sectors of the economy," he added.
Read more: Carbon price forecast: an ESG commodity to watch?