What is support and resistance?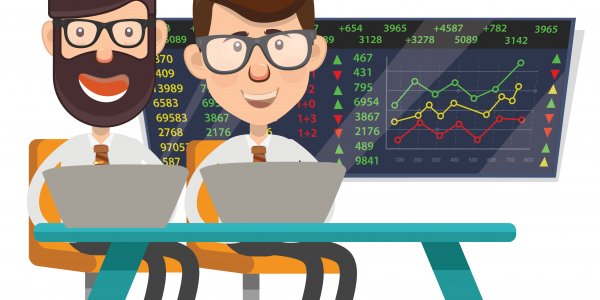 Support and resistance indicators are very important and popular instruments in technical analysis. Essential to any financial market, support and resistance levels represent the order flow, i.e. demand and supply, which can rapidly shift.
The meaning of support and resistance presupposes some predefined levels at which the asset's price is forecasted to stop and turn around. Support and resistance indicators are widely followed technical analysis tools, which help to analyse the market's price chart and to figure out the three major points, including: the direction of the market, the time to enter the market and the point to exit it.
Where have you heard about support and resistance?
Many popular technical indicators were first described in 1930 by Richard W Schabacker. He became famous after his pioneering and innovative research in technical analysis - "Technical Analysis and Stock Market Profits" - which is considered one of the most important works on this theme. Support and resistance indicators were one of the important patterns, laid out by the scientist.
What you need to know about support and resistance
The support and resistance concept can be represented as the "floor" and "ceiling" respectively. In this case a trading market is like a ball, bouncing in between.
Support is a level where the market price tends to find a sort of support as it falls down. The demand here is strong enough to retain the price from further falling. It means that if the market reaches the support level, it will be more likely to bounce off, rather than break through and continue falling. However, eventually, the price may go down the support level and continue moving lower to another level of support.
Resistance is a level, opposite to support. Here the supply is strong enough to stop the market's price from growing further. It means that resistance marks the level at which the price will face resistance as it rises. At this point the price is more likely to push away from this level rather than break through it. However, breakthrough also happens, and in that case, the price continues moving up.
Why do support and resistance indicators mean so much for traders and investors? Support and resistance levels form the basis of a wide range of technical analysis tools. Defining the future level of support can help to improve investment returns, providing a trader with a clear view of the price level that can back the asset's price. Defining the resistance level, instead, may also contribute to the trader's success, as is shows the price level, which may harm the long position.
Therefore, the primary technical analysis tool support and resistance are often used to forecast the asset's price movement and allow traders and investors to figure out potential buy and sell spots.
Latest video