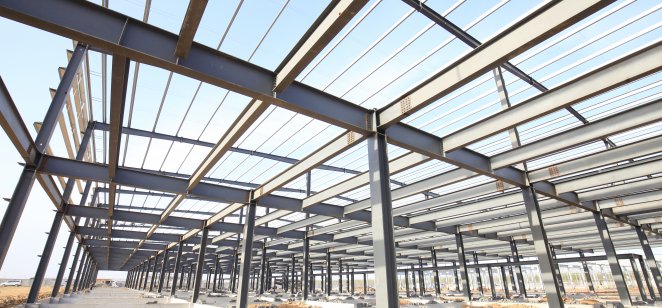 Content
Bryan Hernandez does not consider his company to be an outlier.
But he acknowledges that Structure is trying to create a different crypto story in Latin America and other alternative markets.
What is your sentiment on ACA/USD?
Vote to see Traders sentiment!
CEL

to USD
Company provides investment products
Rather than focusing on offering crypto payment services, Structure is concentrating on providing investment products. The aim is to enable cryptocurrencies to serve as a wider market for millions of people who do not have easy access to capital.
"For many countries in Latin America, remittances have represented a significant percentage of their GDP," said Hernandez, a Structure co-founder.
"In El Salvador, for instance, it's as high as 23%. I don't believe this is an indication of a healthy and robust economy.
"This is an indication of one that's in need of support. And when you have people who are migrating for the purposes of working and then sending money back home, it's a sign that the local economy could be doing better."
ACA

to USD
UN seeks to curb crypto payments
Last week, the United Nations Conference on Trade and Development (UNCTAD) called for developing countries to curb widespread use of cryptocurrencies.
"Global use of cryptocurrencies has increased exponentially during the Covid-19 pandemic, including in developing countries," UNCTAD said in a policy document that outlines how crypto use should be contained.
"While these private digital currencies have rewarded some, and facilitate remittances, they are an unstable financial asset that can also bring social risks and costs."
UNCTAD also contends that cryptocurrencies can enable people to evade and avoid taxes through illicit capital flows.
EOS

to USD
Payment providers spring up
A number of payment providers have sprung up to serve the African market, but Hernandez says the need is great in Latin America also.
"Building products that support that kind of remittance flow is helpful for a lot of people, because historically, there have been really egregious rates of fees being charged on this kind of flow," he said. "[If] you're sending $100 to your family back home, and I charge you $25 commission, this is quite outrageous."
While companies have succeeded in lowering the cost of remittance flow, Hernandez admits that payment services are not his or fellow co-founder Structure co-founder Brian Sun's area of expertise.
Firm sticks to what it knows
"We focus on what we know, which is building trading systems and trading systems can open the door for investing in financial access to a broader set of asset classes," he said.
"So we leverage cryptocurrencies in order to serve as a wider market."
Structure seeks to make it easy for retail investors to invest small amounts of money in crypto for no fees and no minimum deposits.
App serves unsophisticated investors
The company's mobile app lets unsophisticated retail investors swap crypto for a variety of other assets, such as stocks, bonds and exchange-traded funds.
Investors can invest, earn interest, borrow, and lend traditional and digital financial assets on one simple and secure platform. Every tokenized asset is held in Structure's custody on a one-to-one basis.
| | |
| --- | --- |
| Long position overnight fee | -0.0500% |
| Short position overnight fee | 0.0140% |
| Overnight fee time | 21:00 (UTC) |
| Spread | 0.00000002 |
| | |
| --- | --- |
| Long position overnight fee | -0.0500% |
| Short position overnight fee | 0.0140% |
| Overnight fee time | 21:00 (UTC) |
| Spread | 60.00 |
| | |
| --- | --- |
| Long position overnight fee | -0.0500% |
| Short position overnight fee | 0.0140% |
| Overnight fee time | 21:00 (UTC) |
| Spread | 5.00 |
| | |
| --- | --- |
| Long position overnight fee | -0.0500% |
| Short position overnight fee | 0.0140% |
| Overnight fee time | 21:00 (UTC) |
| Spread | 0.0007949 |
"The easiest way to make money without earning commission or [buy-sell] spread is with interest on the deposits that are put on the platform," said Hernandez.
"So if someone is buying a stock, we own that stock and that stock can be lent out for interest and also other assets.
"It's like when you go buy a stock at [a broker]. You have two options: the default one is to hold that stock and street it. And, what that means is that borrowers in the borrowing market can borrow that stock from you and then pay interest on it. That's the way that we're monetized."
Structure launched its services in El Salvador last week. Hernandez said in a news release that the company sought to launch there because the country is seeking to use bitcoin (BTC) as a national currency and the government is committed to using every financial tool to create more financial opportunities for all classes of people.
"We're not focused on Latin America more than we are in many other developing regions of the world," he said. "We started with Latin America, in terms of our communications, because we really support the experiment that [President Nayib] Bukele is running in El Salvador.
Question of monetary sovereignty
"For us, it's a question of monetary sovereignty, and the choice of using bitcoin as legal tender is incidental," added Hernandez. "I don't have a horse in that race. But any country that is trying to reassert themselves in their ability to control the business cycle via enacting monetary policy is very meaningful."
Hernandez's views contrast with Makoto Takemiya, co-founder and CEO of Japanese crypto tech firm Soramitsu, which is providing retail central bank digital currencies to a number of countries including Laos and Cambodia.
Takemiya told Capital.com earlier this year that El Salvador's decision to make bitcoin legal tender simply swapped one set of foreign interests for another.
"Bitcoin is still a foreign currency to El Salvador, just like the US dollar was, only instead of being tied to American interests, they're beholden to some random miners and crypto enthusiasts who they have to beg for investment from," he said.
Trying to affect world
But that isn't how Hernandez sees it.
"Ultimately, what we're trying to affect in the world with Structure is reducing asset ownership, inequality, and all of these types of things,"
Hernandez says the firm wants to release the app in El Salvador first and "dozens and dozens" of other countries shortly after.
"But for us, [El Salvador] is symbolic, because they're the most friendly [to crypto adoption] and interested in using crypto to accomplish their financial goals as a country. And, it's also a market that's been historically neglected by financial services companies."
Structure also plans to offer its services in Mexico, Nigeria and India in the near future as well as a number of other emerging markets. The company plans to enter the US and Western Europe eventually but believes those economically advanced regions are better served than other markets, a view shared by Australia's central bank.
Hernandez said Structure also plans to create its own governance coin. But the company wants to establish a DAO (digital autonomous organization) first so that investors can plot the digital asset's future and approve other key decisions.
Read more