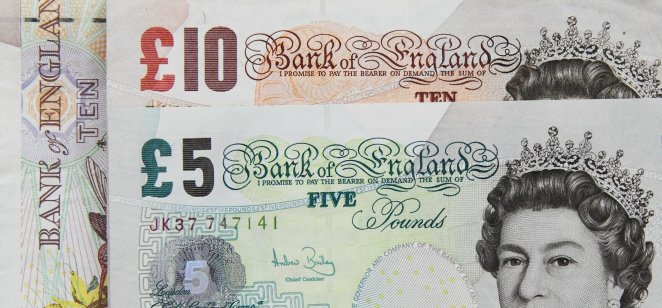 The sudden collapse in the value of the pound sterling against other major internationally traded currencies in the wake of the Brexit referendum vote of June 2016 attracted vast amounts of column inches at the time. It continued to do so for much of the following half-year or so.
The low came in at one pound buying US$1.1985 on 15 January 2017, says Mati Greenspan, senior market analyst at eToro, according to the social trading network's data.
"Since then it's been rising steadily and has now just about recovered all of the losses incurred since the Brexit referendum," he adds.
Its gradual strengthening in recent months has largely passed without comment, until, as allegedly happens with a frog in gradually boiling water, the changed temperature is suddenly too great not to have an impact.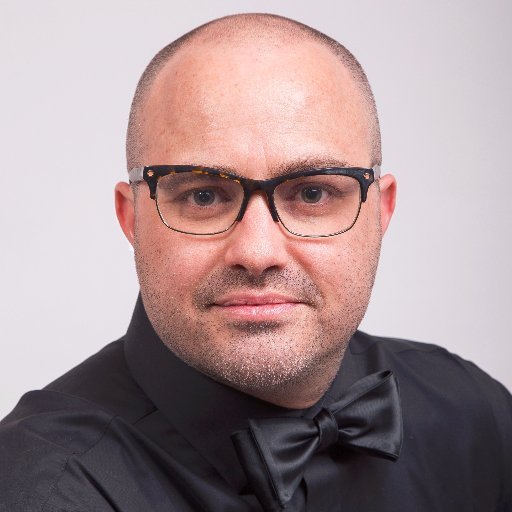 Mati Greenspan, courtesy of e Toro
Purchasing power parity
Purchasing power parity always has a part to play in assessing the likely short- and medium-term future of any likely currency movement. The price of a Big Mac or, before that in the UK, the Mars bar chocolate confection, have long been used as handy points of price comparison.
Divide the price of the chosen item in one jurisdiction by the price in the other and the amount should be roughly equal to the current exchange rate. If not, there is often a good underlying reason, even if that is only overoptimistic or overpessimistic market sentiment.
Bearing this in mind, the price of a bottle of Moet & Chandon champagne at the Co-op retail chain in Switzerland is currently CHF39.95.
At recent exchange rates published in the Financial Times (one pound buying around CHF 1.3817 in mid-April), that equals approximately £28.91. That compares to around £36 in Waitrose, arguably middle England's favourite retailer.
Suggests sterling is overvalued
This suggests that the pound sterling is overvalued. That in turn suggests the only way for the pound is down and it has been slipping over the past few days. But it is differing opinions that make markets and not everyone sees the evidence in the same light.
A recent note from Andy Brough, head of pan-European small companies, UK/euro small cap, at Schroders, and his colleague Jean Roche, fund manager, UK/euro small cap, includes discussion of the UK currency, addressing its recent popularity.
"If sentiment toward UK equities has continued to plumb new depths, the same can't be said of the currency which has staged a recovery since the autumn of 2017," they say.
They point out that sterling rebounded against a backdrop of better-than-expected macroeconomic data, the decision by the Bank of England in November 2017 to reverse its 25 basis point post-referendum rate cut and progress with Brexit negotiations.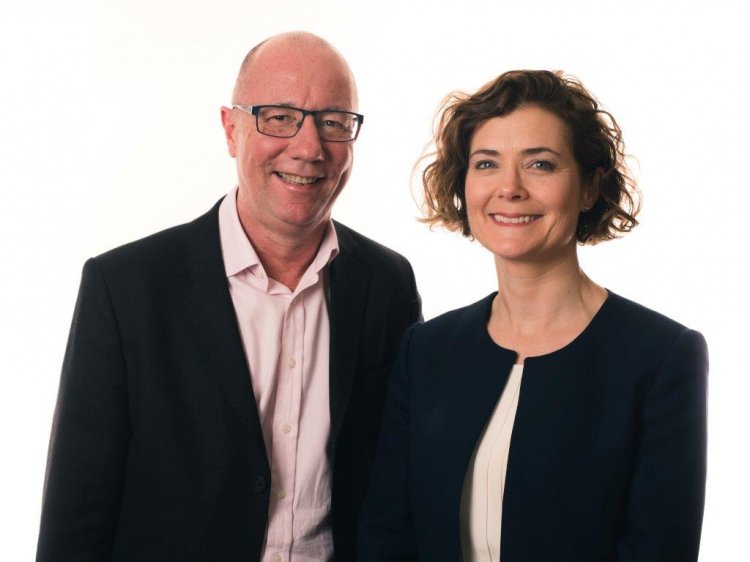 Andy Brough (left) and Jean Roche, courtesy of Schroders
Support for sterling
A separate composite note on the first quarter issued by the Schroders investment communications team includes several pertinent comments.
Among these is the observation that sterling was supported by expectations that the Bank of England could increase base rates faster than previously anticipated, albeit the currency's relative strength was partly a function of weakness in the US dollar.
Recent economic data, particularly on inflation and growth, combined with news of high-profile struggles in retail and casual dining sectors and dovish comments on interest rates from Bank of England governor Mark Carney, have cooled expectations of an imminent rate rise.
Miles Eakers, Market Analyst at Centtrip, notes that the pound sold off shortly after the March inflation data showing the headline figure had fallen to 2.5% from the previous month's 2.7% were released by the Bank of England (on the morning of 18 April).
"Some will now be questioning whether we'll still see a rate rise in May, a prospect which seemed to be almost a certainty until today. For now, market sentiment is likely to mean weakness for the pound in the short term."
Two days or so later he was sounding distinctly bearish: "The pound plunged to $1.4045 last night, 2% lower than its level earlier in the week, after Mark Carney left market participants uncertain over the Bank of England's monetary policy by casting doubt over an interest rate rise next month," he said on 20 April.
"Should the Bank keep rates at their current level in May, sterling will weaken further and drop below the $1.40 level against the US dollar."
J Hardy, head of foreign exchange strategy at Saxo Bank, would appear to share this view. Delivering his opinion on the same morning, he said: "Sterling was smacked for steep further losses as insult was added to this week's UK CPI injury when Bank of England governor Mark Carney was out yesterday suggesting explicitly that a May rate hike is no done deal due to ongoing Brexit uncertainty and unsatisfactory economic developments in recent months.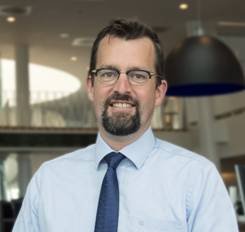 Saxo's J Hardy, courtesy of Saxo Bank
"In addition, the EU has rejected the latest UK suggested solution to the Irish border issue. Without some miraculous heavy lifting from Brexit negotiations in the near term, the sterling bullish case is lost in the desert for some time."
On the other hand, Sven Balzer, Head of Investment Strategy at exclusive bank Coutts, thinks that although sterling slid by 0.74% against the dollar as expectations for a BoE rate rise next month took a hit, sterling will continue to strengthen in the long term.
Slow but steady growth remains in place and domestic inflationary pressures are on the up, he notes. Wage growth is above the rate of inflation, giving UK workers their first real-terms pay rise since 2014, and employment is at its highest since the 1970s.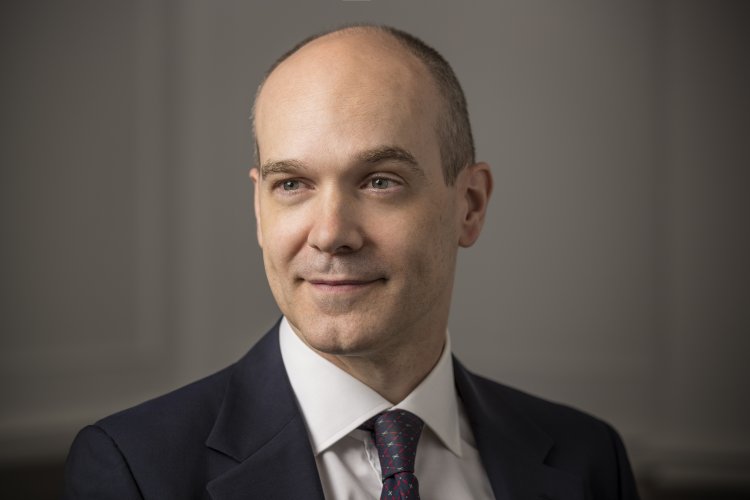 Sven Balzer, courtesy of Coutts
"This should be good for the UK economy as people have more cash in their pockets," he comments. "The BoE is also likely to want some 'wiggle room' to lower rates again should the tide turn. The current very low levels make it hard for them to make adjustments in future.
"Our long-term view on sterling remains positive as we believe it will continue to rise in value relative to other currencies over time. Brexit negotiations are making progress, UK stocks are reasonably attractively priced and we see overseas interest in UK commercial property – all of which benefit the currency.
"Last week's contest between Japan's Takeda and Allergan in the US for UK-listed pharmaceuticals firm Shire shows that sterling assets are attractive to overseas buyers. They're perceived as offering good value and the potential for further gain as the currency improves."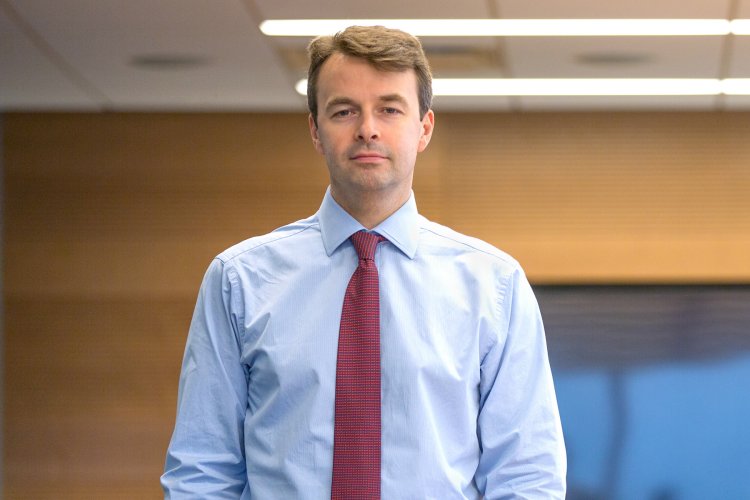 Mike Amey, courtesy of PIMCO
Mike Amey, PIMCO's head of sterling portfolio management, asks whether markets might be in for a repeat of 2014, when aspirations for hike rates get dashed by the data.
PIMCO's house view is that the recent data represent a temporary slowdown in growth, in part weather-related but also due to tight consumer finances and a business sector held back by Brexit uncertainty.
"Over time we expect both wage growth and business investment to improve somewhat, as the Brexit negotiations proceed amicably," says Amey. "Indeed, there is even the scope for fiscal policy to relent from a multi-year period of austerity.
"As such we still see scope for the MPC to hold the line and hike rates one to two times in 2018 and in 2019. We also see some scope for a modest appreciation in the British pound, not least due to our expectations of a non-disruptive Brexit," he concludes.