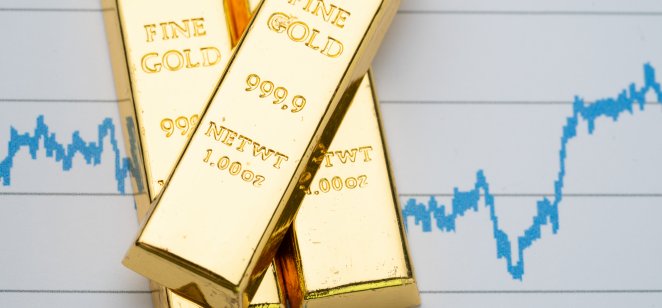 Gold has a complicated relationship with the US dollar and economy.
To some, it may resemble nothing so much as the alternating appearance of figures signifying rain or shine emerging from a children's weather house. Both cannot be out at the same time.
On other occasions, it looks more like a bullfight, with intricate feints and manoeuvres.
Turbo-charged economy
This is hardly surprising given that gold is priced in dollars, that gold is the only monetary asset against which all currencies (including the dollar) can fall or rise simultaneously, and that until 1971 the dollar was tied to gold and all developed-world economies were tied to the dollar. This was effectively a gold standard, although few called it that at the time.
Last month, there seemed little doubt which of these two "best of enemies" was getting the better of market conditions. The dollar was powering ahead, buoyed by a number of factors.
One was the return to relative calm in Washington after the departure of the former President, Donald Trump. Another, linked to this, was the $1.9trn stimulus package unveiled by his successor, President Joe Biden. This, it was thought, would have two side effects, both helpful to the dollar.
The first would be to turbo-charge the US economy, driving demand for dollar-denominated assets. The second would put upward pressure on inflation, leading perhaps to higher interest rates and, again, better returns on dollar assets. But the mood seems to have changed in the last week or so.
Ups and downs
Three months ago on 21 January gold changed hands at $1,869.51 an ounce. One month ago on 21 March this had fallen to $1,745.56, but today had recovered as far as $1,787.20.
On the face of it, the picture is not especially encouraging for "gold bugs" because the three-monthly high was back on 27 January at $1,873.35. However, the three-monthly low returned on 8 March at $1,681.74 – since when the picture has been one of a reasonably steady climb out of that trough.
What has changed? In the real world, not much. The factors mentioned above are still very much in place. The difference is that markets have started to look at them from a different perspective.
What is your sentiment on Gold?
Vote to see Traders sentiment!
Shoals of cash
For a start, if the Biden stimulus measures really do spark inflation, gold should come into its own as a hedge against rising prices. Of course, the US central bank, the Federal Reserve, could respond with the sort of aggressive interest-rate thrust seen under a previous chair, Paul Volcker, during the inflationary crisis of the late 1970s and early 1980s.
But given President Biden's commitment to "run the economy hot", how likely is that? Gold may be a safer bet.
Then there are the shoals of cash looking for a home, not all of which will find profitable openings in American and European industry.
Finally, the uncertainties of a world of disease, international tension and possible conflict provide plausible arguments for holding gold.
Trade Gold Spot CFD