Spot FX traders need to learn new lingo as LIBOR winds down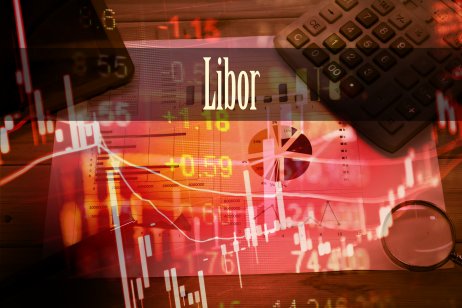 With the London Interbank Offered Rate or LIBOR mechanism being wound down from 31 December, spot foreign exchange (FX) traders need to learn new terminology for the replacement set of interest rates which plays a pivotal role in currency valuations.
LIBOR reflects the interest rate at which banks can borrow money on unsecured terms in wholesale markets and is based on submissions provided by a panel of banks.
The LIBOR benchmark has been in use since the 1960s and became a formal instrument in 1986. It is used to price various financial instruments such as loans, mortgages and derivatives and has been dubbed the "world's most important number" with over $400trn worth of financial instruments linked to it.
Why is LIBOR being replaced?
The decision to end the use of LIBOR stems from a series of scandals implicating global banks including; Deutsche Bank, Citi Barclays, UBS, Rabobank, and the Royal Bank of Scotland for manipulating the published LIBOR rate with false submissions.
Since the issue first surfaced in 2012, authorities in the UK, European Union and US have fined banks more than $9bn for rigging LIBOR. Individual criminal charges were also made. Former Citi and UBS interest rates trader Tom Hayes was released from prison in January after serving six years of an 11-year prison sentence for his role in manipulating the global interest rate benchmark.
In 2017 the decision was made to create a new set of benchmarks based on so-called "risk-free rates".
Transition to affect FX markets
The transition to the new benchmark will have numerous impacts, not least the knock-on effect on the FX market. With relative FX rates typically based on interest rate differentials a change to how interest rates are calculated is of clear interest to currency traders.
"Spot currencies react to forward interest rates and the basis of that, and all of the forward pricing, has always been LIBOR. The really big change is that the world's moving from LIBOR to cash rates such as SOFR in the US," John Feeney, partner at Australian advisory Martialis Consulting told Capital.com.
Feeney was previously head of fixed income trading at the National Australia Bank, and a board member of the International Swaps and Derivatives Association, which has played a driving role in the transition away from LIBOR.
35 rates produced daily
LIBOR is currently produced in seven tenors (overnight/spot next, one week, one month, two months, three months, six months and 12 months) across five key currencies – the US dollar, British pound, Swiss franc, Japanese yen and euro.
This means 35 individual rates, one for each currency and tenor combination, are produced every London business day.
It is also used as the basis for valuing interest rates in other global markets. In Asia-Pacific, for example, a number of synthetic benchmarks are based on US Dollar LIBOR. These includes the Singapore Interbank Offered Rate (SIBOR), Thai Baht Interest Rate Fixing (THBFIX), Mumbai Interbank Offer Rate (MIFOR) and the Philippines Interbank Reference Rate (PHIREF).
Singapore ready for transition
While Singapore's authorities are confident the local market is ready for the LIBOR transition, early in 2021 concerns were raised in an industry report about whether markets in India, Thailand and the Philippines were ready for the end of US Dollar LIBOR.
From 31 December, four of the major IBORs will cease while the US Dollar LIBOR will wind-down by June 2023. Replacing these interbank rates will be five different central-bank administered rates.
These are: Federal Reserve Bank of New York administered Secured Overnight Financing Rate (SOFR), Bank of England administered Sterling Overnight Index Average (SONIA), SIX Exchange administered Swiss Average Rate Overnight (SARON), Bank of Japan administered Tokyo Overnight Average Rate (TONAR) and the European Central Bank Administered Euro Short-Term Rate (Euro STR).
FX commentary set to change
Fenney says that FX traders will need to prepare for the new terminology.
"The way in which [FX traders] might have all the commentary that they'll be getting about interest rate differentials and how [interest rate differentials] might impact the market, will be a little different," says Feeney.
According to Feeney it is not just the terminology which will change. "Once you change the terminology and people start to use different ways of measuring and predicting, it will change the way markets work," he said.
LIBOR more volatile than risk free rates
"What this means in broad terms is that there will be a new way of measuring rates – cash rates or risk-free rates – that are much less volatile than the old ones," says Feeney.
"LIBOR is much more volatile than cash rates that go against these currencies. As you can imagine, if you are looking at ways to forward price things then the volatility goes down," he adds.
Whether the changes affect the volatility of the currencies? That is a question that will only be answered once the transition from LIBOR finally happens.
Read more: How central bank interest rates affect all traders