Splunk (SPLK) sinks 16% as CEO steps down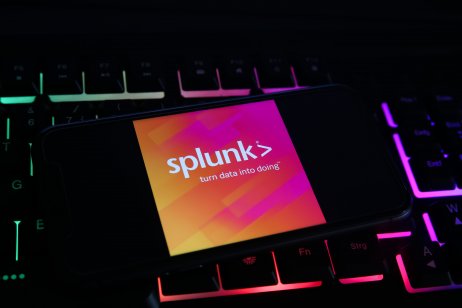 Software company Splunk released preliminary third-quarter financial numbers Monday and also said Graham Smith is replacing Doug Merritt as interim CEO.
As at 10:14 EST (UTC-5) the stock was down 16% to $141.81.
Splunk's media team did not immediately respond to an email from Capital.com seeking the reason behind the announcement.
Splunk said while the board conducts a search for a permanent replacement, Smith will focus on investments and priorities for the company's upcoming fiscal year to ensure continued customer and cloud transformation success.
Former Salesforce CFO
Prior to Splunk, Smith was CFO at software company Salesforce.
"We determined now is the right time to transition to our next phase of leadership - in particular, the board is focused on identifying a leader with a proven track record of scaling operations and growing multi-billion dollar enterprises," Merritt said in a press release.
Merritt will remain with the company as a strategic adviser.
What is your sentiment on CRM?
Vote to see Traders sentiment!
Financials
Splunk said fiscal third-quarter revenues will be approximately $660m (£491m), representing 19% year-over-year growth.
Total annual recurring revenue (ARR) – a key software-as-a-service metric – will be approximately $2.83bn, representing 37% growth and cloud ARR will be approximately $1.11bn, representing 75% growth.
Non-GAAP operating margin will be approximately negative 14%, Splunk said.
Continued momentum
"Thanks to our team's focused execution, we had another excellent quarter and surpassed $1bn of cloud ARR. We continue to deliver high value to our customers as we see continued momentum in our cloud and business model transformations," Splunk CFO Jason Child said.
The company is scheduled to release full fiscal third-quarter earnings on 1 December.
Splunk makes software designed to investigate, monitor, analyse and act on data at any scale. The company has more than 7,500 employees in 27 offices worldwide.
Read more: Cybersecurity sector roundup: The cost of safety